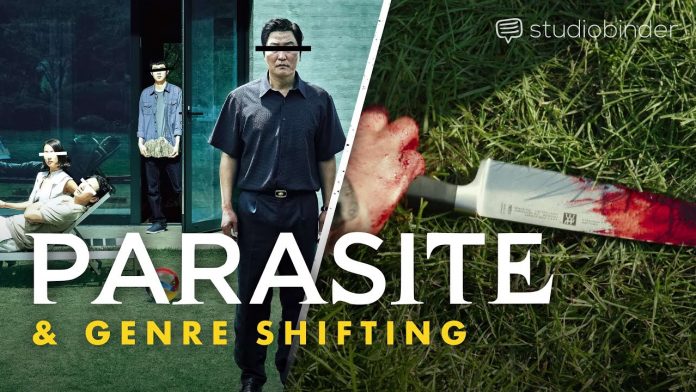 ''She's rich but still nice''
''No, she's nice because she's rich''
Parasite is one of Bong Joon-ho's masterpiece films. The story centres around two families on opposite side of the economic spectrum. The Kim family relies on their manipulation and slyness to survive in their cruel society while the Park family are presented as kind-hearted people, but they choose to be ignorant of extreme poverty even though they are living comfortably in their rich lifestyle at the expense of the impoverished.
The narrative starts when Kim Ki-woo is given an opportunity to tutor a girl(Da-hye) from the rich Park family. Slowly due to the gullible disposition of the Parks, Ki-woo and his family deceives their way into attaining jobs in the Park family. At first, it can be seen as the members of the lower classes leech of the generosity of the Park family. But the rich family are also leeching off the lower classes by living pleasantly off their hardship.
What Bong is trying to show in the movie is that in a capitalist society "Who are the real parasites?" (thus the name of the movie)
What makes this movie really great to me is it's foreshadowing and cinematography. Stairs are used in almost a metaphorical sense in this movie tying in with the theme of verticality and how it relates to class.
In the end of the movie, we see Kim earning money to buy the house and free his father from his confinement in the basement only to realize that it was all Ki-woo's dream/plan written in a letter to his father which will never reach him. So all he can do is hope but hope only brings discontentment.
In an interview Bong addresses the fact that it will take 564 years for Ki-woo to work until he can buy the house where his father is secretly confined so basically the movie ends with shattering Ki-woo's dream of rising from his social status.
Parasite was a film that made a lot of people realize that the world of international film has a lot to offer like Hollywood films. It's easily a 10/10 movie for me. If you like dark comedy and suspenseful movies, I would definitely recommend this one.
Movie: Parasite
Director: Bong Joon-ho
Genre: Dark Comdey, Drama, Thriller, Mystery
Imdb: 8.6/10
Rotten Tomatoes: 98%
Run time: 132 minutes
Box office: $258.8 million
Personal Rating : 10/10