Areesha Ifra Kamal is one of the most admired children in Bangladesh for acting and modeling. Her Full name is Areesha Ifra Kamal. The little girl who looks like a fairy has already been able to catch everyone's eye in photoshoots,Acting  and modeling.Areesha is working in these fields since 2019. She stays in Dhaka.

Born and Raised:
Areesha Ifra Kamal was born on 6th of November, 2014 in Dhaka. Her home district is Dhaka. Her Mom and Dad both are Business person. She is in Nursery class. Siblings: Two brothers and one sister. Aahil Kamal Ayat,
Tamim Zaman Soummo, Tasfia Jahan Sreyoshi. And she is the youngest.
Living address: Bashundhara, Baridhara.
Home district: Dhaka, Bangladesh.
Email address: [email protected]
Short Biography:
Name: Areesha Ifra Kamal
Father's name: Kamal Hossein.
Mother's name: Farahana Ferdousi Mousumi.
Date of birth: 6th of November, 2014.
Height: 3'6"
Weight: 24kg
School name: South Point School and Collage.
Class: Nursery.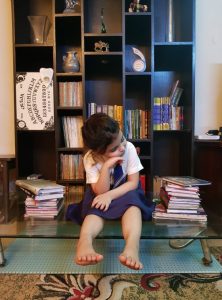 Hobbies: Drawing, dancing, acting, playing.
Career start year : 7th of November, 2019. First photoshoot, Master card calendar (2020),
media company Gray, agency : Geneis view, Sudipto Sammo Borun (late).
Bourn was their neibour….firtsly, her brother Tamim used to work with him. And then, some
years later, on 2019 Borun's agency knocked them if Areesha was interested to work with
them. And that's how she took her first step as a model.
List of work-
Photoshoot: Bashundhara ataa-moyda-suji (billboard), agency: Geneis view. Suzuki, agency:
Geneis view. Grameenphone. Agency: blinkers. Pran Dairy LTD. Pran Candy (Humptydumpty).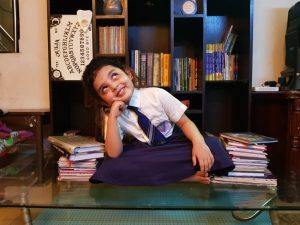 TVC: Grameenphone, Agency: Grey Dhaka, Production House: Half stop down LTD, Director:
Amitab Reza Chowdhury. Unilever, Brand: Lifebouy, Agency: Analyzen, Director: Azman
Rusho. Berger paint, Production: Lauging Elephant, Director: Shakeeb Fahad.
OVC: Samsung TV. Shah cement (Noboborsho).
Hobbies and interests: She wants to be a doctor in future. She loves to draw, dance and
play. In her leisure times she likes to watch cartoons, play with her dolls or pet and
sometimes do some paintings.
Favorites-
Favorite color: Pink.
Favorite food: Pizza, Ice-cream, Biryani.
Favorite movie: Baby's day out.
Favorite place: Jamuna Future Park.
Favorite person: Her father and mother.
Favorite game: Kanamachi, Hide and seek, Mobile legends.