Ariyan Rahman is one of the child actors who have gained fame in modeling and acting in Bangladesh at present. Besides acting skills, he has many other talents. He is like a bright star among innumerable stars. In addition to love, he has skills on YouTube. He regularly makes videos on his own channel and shares them with everyone.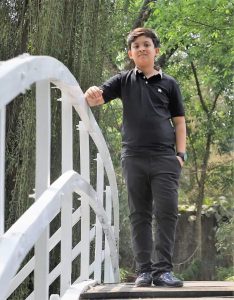 Although his full name is Ariyan Rahman, everyone affectionately calls him Ariyan. Ariyan Rahman was born on July 6, 2010. Ariyan's whole world revolves around his mother Romana Ahmed Ishita. She is a business woman by profession. His only child Ariyan is enjoying all the love alone. All the dreams and pride of Ariyan are his mother. Mother's inspiration inspires him to grow up. Ariyan is currently in Class Five at Junior Laboratory High School, Dhaka, Bangladesh.
Ariyan Rahman is currently living with his family in Dhanmondi, an elite area of Dhaka. Since the school is in Dhanmondi, Dhanmondi area is considered to be a better location for him. His Grand parents house is in Louhjong, Munshiganj. Ariyan was born and raised in Dhaka.
Ariyan Rahman started his Media journey in 2018. His first casting Agency was Model Hunter BD  and his first TVC was T-cash ( Trust Bank) Director by Mokaddem Morshed. Agency by The Team.
Ariyan Rahman has his own Facebook fan page where he regularly updates on various topics. Aryan shares various photos and videos related to her acting as well as her video blog. She has her own YouTube channel. Aryan has always loved to vlog videos.
Hobbies and Interest:
Fristly he wants to be a Doctor. His hobby is Acting. Acting is his passion. When he is free then he loves to watch TV, playing game. In addition to reading, he create videos for his vlogs. Ariyan Rahman wants to stand by the helpless man in the country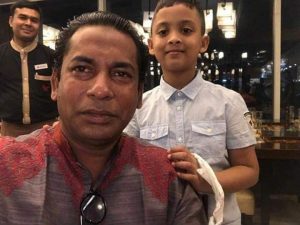 Favorite: making vlogs and playing free fire game
Favourit Color- Black
Favourit Food- Burger
Favourit Movie- Fast nd Furious
Favourit Place- Bikrampur ( MiNi ma house Grand Mother)
Favourit Person- Ma, Grand Mother (mini ma) Mama( salman tuhin nd Rudra)
Favourit Game- Free Fire and cricket
Other Achievement: Ariyan Rahman got an award from Eagle music from getting 1 core view in You tube eagle music of acting Monya re vedio song.
He once got a certificate from Dominos pizza as an junior pizza Maker
List of Work:
TVC:
Ariyan Rahman done so many TVC like t-cash(The Team) Robi work ( Little big films) Bashundhara kings, jamuna future parks, Yamaha Instrument ( fade in work films)
OVC: mir cement ( fade in work films)
Drama:
1. Bhalobasha speed Breaker(Eagle Mucis)
2.Story of Love (Eagle music)
3. Mahe Ramadan Ep -8 Ar Ekty ghum ( dipu hazar)
4. Mahe ramadan ep – 7 Osthir Iftar party (dipu hazar)
5 Mahe ramadan ep- 01 bodle jaoya (dipu hazar)
6. Mahe ramadan ep- 05 bhul sobi bhul (dipu hazar)
7. Mahe ramdan ep – 10 Opochoy (dipu hazar)
8. Mahe ramdan ep-03 Moner bhule (dipu hazar)
9. Bekhayali Bou ( Eagle music)
10.baba chor (Eagle music)
11. Baba boleche baba bashay nai ( Eagle music)
12. Moyna Re (Eagle music)
13.Mad Boy ( Mabrur Rashid Bannah)
Music video : Moyna Re ( Tasrif khan)  kureghor band
Movie: I wanna be father ,Main story : Redwan raham,Screenplay : roslan rehman
Photo Shoot: noir band,  Nobarupa, Anirban biswas, Model Hunter bd independent Day 2018
Rether this he always do daily vlogs on his Facebook page ( ariyan Rahman)