Rizwan Rohan is in fifth grade at Cantonment Public School. At this young age, he has a good reputation in the country. Rizwan Rohan is one of the current child artists in acting and modeling. Rohan has acted in many dramas and commercials.
He has also acted in films. His most notable play is 'Eclipse' directed by Mabrur Rashid Banna. 'Gift 1' directed by Jayant Rosario, 'I Love You Mother', 'Colors', 'Flower Basket', Telefilm 'Bodh' directed by Kishore Mahmud. 'Reflection', 'Kira', 'The Unseen' directed by Nelson Mandal.
Mehdi Hasan has acted in the web series 'Devil' and 'Singara Babu' directed by Hridoy. And starred in the 6-episode drama series 'Bhalo Thakhi Bhalo Rakhi' directed by Gias Uddin Selim and written by Masum Reza. Rohan has also gained a good reputation by acting in the serial drama 'Baba Thake Basay' on Duronto TV.
In the play 'Baba Thake Basay', the one you know as Uday is our favorite Rohan. He is well known all over the country as Uday.Rohan's first work was in 7 breast milk awareness dramas officially made for UNICEF Bangladesh and Bangladesh Television. I would be surprised to know, Rohan was only two years old then! The plays are still screened at the main gate of Mohakhali ICDDRB in Dhaka.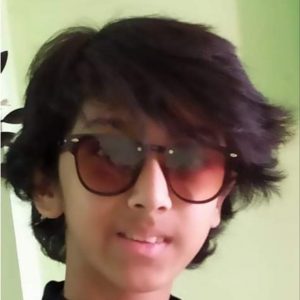 Hear another funny thing? So, every Mother's Day, the drama 'I love you mother' starring Rohan has been airing on NTV for the last 5 years. The play 'Upahar 1' has been airing every Christmas for the last 7 years.Rohan has been a model for the first time in an advertising image in Ocean City. Then in the television commercials of Ifat Agi Noodles, Robi, Bashundhara Khata, Sevlon Hand Wash, Pran Juice, Pran Achar. Rohan has also been a model for various clothing brands.
Rohan has shocked everyone once again by starring in the film 'Chiranjeev Mujib' based on the nation. Everyone was impressed by his performance. He also acted well in the movie 'Adventure of Sundarbans'.
Rohan sings in his spare time. But not Bengali songs. English songs. Or he has a lot of trouble to pick up the melody of Bengali songs! Can't pick up the tune properly. So Rohan sang English songs. Practice from YouTube alone. Apart from acting and singing, Rohan can draw very good pictures. Rohan can also recite and swim. Rohan can also give advertisement jingles. Jingle in many advertisements.
Rohan wants to be a solid actor when he grows up. He is continuing that effort. And yes – one more thing – Rohan is so talented and his mother's constant inspiration is behind his progress. His mother Asha Majid is also a theater worker and actor. He has been with the theater since 1991. Many have worked in drama and advertising. And he also gives jingles in advertisements and dramas. His mother also has many dreams about Rizwan Rohan.