That is why Virat Kohli is the best of the best.
Match 417, Innings 460, Runs 21901, Average 58.15, Century 60, Half Century 104 – These figures are enough to show the greatness of Indian cricket team captain Virat Kohli. Kohli has so far scored nearly 22,000 runs and scored 60 centuries in international cricket in all three formats.

Not only that, he has averaged more than 56 runs. He is the only batsman in the world to average more than 50 in all three formats. Kohli (59.33) is the highest average among the batsmen who have scored at least 5,000 runs in ODI cricket.
Whatever the format, Kohli's bat has not stopped flowing at all. In the meantime, he is breaking Sachin Tendulkar's record of scoring a century by scoring 60 centuries. He has scored 43 centuries in ODIs and 26 centuries in Tests. Although he did not score a century in T20, he has crossed fifty five times in just 7 innings.
There is a lot of hard work and dedication behind Kohli's batting success. Beyond that is the urge to outdo oneself and to be number one according to one's own merits while respecting others. Kohli prefers to rise above one's own merits rather than to bring someone down to the top.
The secret of the Indian captain's success has been revealed by his teammate Hardik Pandya. In an interview to Sports Tak, Pandya said, "I was talking to Virat two days ago. I asked him, 'What is the reason behind your success?'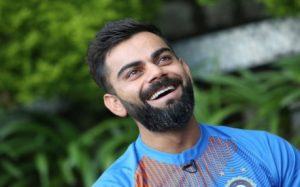 Pandya kept saying, 'Then Virat replied to me, your mentality is good, everything else is fine. Just one thing to keep in mind, consistency. You always have to have the appetite to be number one from the right path. The goal should be to be number one with one's own hard work and talent, not by pulling someone down. '
Pandya has learned a lot from Kohli's words. According to him, Kohli, Dhoni or Rohit Sharma have never been number two, but with their own hard work, they have regained the number one position. This is the key to their success.

Pandya said, 'Now I know how Kohli is so consistent. Players like Rohit Sharma and MS Dhoni never want to be number two. They are never worried, even if they are number two. With their own qualifications, with the proof of ability, they started the process of becoming number one again. '