Ditya Bhande was the title winner of the kids dance reality television show Super Dancer season 1.She was born on 29 November 2006 in India. She made her acting debut in the musical Tamil film Lakshmi. This film was written and directed by A. L. Vijay, starring Prabhu Deva and Aishwariya Rajesh. She acted as a school girl who loves dance. Group member of i am hip hop kids crew Dance India Dance season 7. Ditya is all of 11, and she's already a National dance competition winner and played the lead in a film whose language she cannot speak. She's starred alongside one of the best dancers of the country, as a bonus. She doesn't quite get the magnitude of what she's done. It's all because of Prabhu dheva, she says. "A few years back, Prabhu sir came as a celebrity judge to my reality program, Super Dancer," she says. "That's why he recommended my name when Vijay sir came up with a dance script featuring a girl."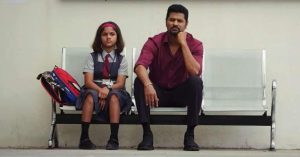 Ditya, who began dancing at the age of three, hasn't compromised on academics in pursuing her passion. "School gets over around noon and I practise till 5 pm. After that, I play with friends and spend sometime studying. I score good marks in all my exams despite my tight schedule." She also reveals that she has plans to start a dance class for children her age soon.
She says she would have accepted the offer even if Lakshmi wasn't a dance film. "Just the opportunity of acting with Prabhu sir is more than enough. There's no way I was going to miss that." Naturally, she found dancing to be far easier than acting. "The talkie portions were initially tough for me because of the language, but Vijay sir and his team were encouraging. They wrote all the Tamil dialogues for me in English and made sure I understood the meaning of every word," she says.
She goes on to talk about her relationship with the filmmaker. "Vijay sir is the sweetest person I've ever met in my life. He treats me like his own daughter. He took me out for dinners whenever we got free time during the shoot and threw a grand party on my birthday. Prabhu sir, on the other hand, is very silent and focussed when it comes to acting," she says, and excitedly shares that she learnt a lot of new footwork from Prabhudheva.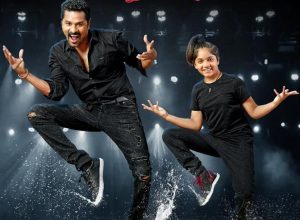 Having faced an audience from the age of seven, Ditya says she never experienced stage-fear. "Though acting is an entirely different game, I have been facing the camera from a very young age and that helped me a lot while shooting for Lakshmi. Ironically, the character I play in the film experiences stage-fear during a particular sequence and for the first time in life, I had to act like I was afraid of the audience."
The 11-year-old actor says she was full of energy throughout the shoot and never once got exhausted. "We shot from 6 am to 6 pm on most of the days. But I hardly felt tired. Vijay sir named me Red Bull because of my high energy level," she says with a laugh.
This trained hip-hop dancer is seen performing a high-energy kuthu dance in the trailer. "I started my career with freestyle dancing, so it is easy for me to adapt to any style as long as I practice enough under a good teacher," she says.
Ditya also reveals that Aishwarya Rajesh (whom she refers to as Aishwarya am
ma), who plays her mother in the film, doesn't have a dance sequence in the film as her character hates dance.
Asked whether she believes it will be hard to deal with all the admiration that is coming her way, she says, "No, not at all. I actually feel very happy when people request a selfie or appreciate my work. People have started to recognize me after Lakshmi's promotions. I once went to pick Vijay sir up from Chennai airport at 1 am, and even during those wee hours, a fan recognized me and took a picture with me."
Questioned whether she wants to become an actor or a choreographer, she immediately replies, "Both! Right now, I love dancing and acting equally. When I become an adult, I want to take up both as a profession like Prabhu dheva sir."