We generally consider children's films to be useful films from the beginning to the end. We also call such films as children's films. In fact, by watching children's films, we get an idea about the world of children, their surroundings, their problems, obstacles, beliefs and misunderstandings. That is why it is said about children's films that 'films made with the aim of giving them mental development and pure pleasure by realizing different aspects of the child's psyche can usually be included in this category (childish).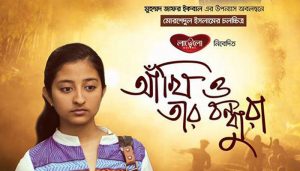 The Pakistan Children's Film Association was formed in 1956 under the leadership of Kafil Uddin, the secretary of the provincial council. It is also known that in 1956, with the help of various embassies, the association organized a week-long children's film exhibition at the Naz Cinema Hall in Dhaka. Fazlul Haque, founder and editor of the monthly Cinema, made a children's film called "President" based on the story of his wife, novelist Rabia Khatun. The first children's film made during the Pakistani rule We don't know about children's films here.
Though film-making started fast in the independent country gained through the great liberation war in 1971, there was no trend of making full-length children's films. Six years after independence, director Subhash Dutt made a pornographic children's film in 1986. Fig flower.The story of Dr. Ashraf Siddiqui 'c Ira curb child "is an adaptation of the film. Despite some controversy rara avis – the country's first independent film accepted as sisutaesa. Gaeyenda forces in 1980 in the name of Emil Badal Rahman sisutaesa a feature film.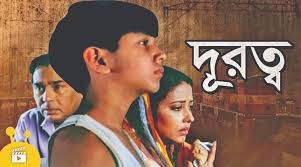 It is based on useful topics of child mind and with the participation of most child artists. Then in 1973 c. B. The award-winning film directed by Zaman also reveals the minds and thoughts of children and teenagers. On the other hand, some people are also interested in calling Azizur Rahman's Holiday Hour (1960) a children's film. But there is a lot of debate about that. At present Bangladesh Shishu Academy has taken initiative to organize children's film festival including production, collection and exhibition of children's films.
Many have also become interested in making experimental children's films using the availability of information technology. It is to be noted that the children of our country have also come forward to make children's films. This is a very promising aspect. The history of child filmmaking is related to the history of film discovery. Exactly 122 years ago today, in 1795, Lumiere Brothers 'Lomere instrument in cinematography. Discovered. Baby's Breakfast (1895) and Watering in the Garden (1895) are two of the six short films they made at the time and screened on December 26 of the same year. Later, Charlie Chaplin's The Kid (1920) was also reported to have been enjoyed by children. Walt Disney's contribution to the production of children's psychology-based films.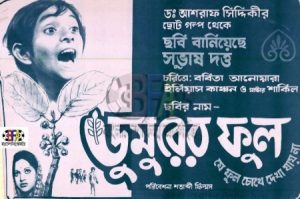 Undeniable. This popular personality among children and teenagers all over the world achieved great success by using animation method in children's films at one stage of child psychology experiment. Children's films can be made based on child-friendly stories, tales and thought-provoking screenplays. Children's films can also be made with the participation of child actors – actresses or adult actors – actresses. A movie is not just a children's movie if only children act in it. Similarly, films starring older actors and actresses can also become impeccable children's films or children's films.
In this context, on the one hand, Ray's films like Gupi Gain and Bagha Bain (1969) or Heerak Rajar Deshe (1960) can be recalled as well as the names of the many films in our country in which many children have acted. Childhood becomes a movie. Can't get up In short, the main consideration in a children's film is to express the eternal curiosity of the child's mind or to provoke innovative thinking. But instead, children are used in many films in our country, but their behavior and dialogue projection in many cases, even adults are ashamed! However, the fault lies primarily with adults – not children at all.
Every year for the past decade, a week-long film festival and exhibition for children has been organized in Dhaka at the private level by the Chinese Film Society. We know, artist Mustafa Manowar, educationist. Many people, including Muhammad Zafar Iqbal and producer Morshedul Islam, are the main sponsors and facilitators of this project. Apart from screening of children's films, the festival also hosts seminars on children's films and discussions on children. It has been seen that children's films from different parts of the world including Bangladesh are screened in this week-long event.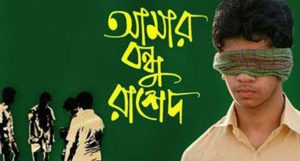 Hopefully, the size of this project is also increasing year by year. It extends from the public library premises to other convenient places for children or cinema halls in Dhaka. As a result, it can be concluded that the involvement and involvement of children with this program is increasing day by day. The film's interaction with children is also getting closer and deeper. Not to mention that this initiative is very good for the children of this country. But in spite of this, as its scope and range is not long lasting, a large number of children in this country do not get the news of the mentioned arrangement.
In addition, children's film festivals for a variety of reasons. They are deprived of this joy and happiness. Although children's representatives from different parts of Bangladesh participated in the festival, it can be said that the described image revolves around the children of the capital. But despite this, the initiative and organization of the Chinese Film Society in the development of children's films is very positive. At one time, only the Children's Film Society used to organize children's film festivals in Bangladesh.
At present we can see that Bangladesh Shilpakala Academy and Bangladesh Shishu Academy have organized film screenings for children in different parts of the country in a festive atmosphere. This is a very promising thing. Though the organization of Chindren Film Society is limited to Dhaka and only a few divisional cities of the country, Bangladesh Shilpakala Academy is going to hold a film festival in 64 district Shilpakala Academies of the country simultaneously. Since Shilpakala Academy has branch offices in every upazila of the country, so in the near future this activity will spread to the upazila level as well.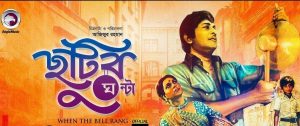 It is easy to expect that he will gain. It must be done. This is our strong demand. According to Bangladesh Shilpakala Academy, the activities of Bangladesh Shishu Academy are also going on in every district. Bangladesh Shishu Academy can also take such initiative at the district level. The film medium has become a social institution today due to its unique features, qualities and effectiveness. Just as the reflection of the various activities of the society affects the film, the various activities of the film also affect the society.
Since its inception in 1895, the film medium has been in a state of flux with society. Films of various forms and genres have glorified the long history of the advancement of world cinema by meeting the needs of people from different walks of life. The continuous trend of making films of different forms – genres or races – species (mahatbas) is a constant proof of this. At the same time, the film continues to prove that it is a powerful social organization by appealing to different classes of people. But the consumer considers that in any society the numerical aspect of the child is higher than the number of all other class consumers.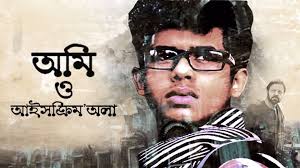 This global reality is also acknowledged in the context of Bangladesh. It is also acknowledged and visible that the rate of production of children's films is not satisfactory as compared to other (films of all classes except children's films) class-genre films. The same picture of despair is observed in the case of Bangladesh. Frustration about making children's films in Bangladesh is also multidimensional. There is a positive trend of making children's films in Europe, America or developed countries. Japan and South Korea have also been added to the list.
The continuity of the oil can be seen in the film-making activities of the countries concerned by showing the conventional words, stories, myths, fairy tales and legends of the countries concerned with the diverse application of technology to help the children. Children's films based on creative and science fiction can also be seen. In addition, the production of animated films based on narrated stories has also gained popularity in those countries. Not only that – that wave of popularity has reached Bangladesh.
The children of Bangladesh have also welcomed those films or animation films. But we do not know that there is a precedent of making such films in Bangladesh. Again, the number of children's films made in our country as a whole is very inadequate. Moreover, children are far away from the film due to the dilapidated state of the display system. Is forced to stay in one position. On the other hand, the government has provided various benefits to the producers for making children's films and even though there are announcements of tax exemption, the producers are not very interested in it.
In that case, we have to accept with a heavy heart that there is a dearth of thoughtful and talented children's filmmakers in our country, and there is also their reluctance to make children's films. So there is no reason to think that there is a severe market crisis for children's films in our country. Despite having an immense number of consumers, the meaning of having such an acute market crisis for any product is also mysterious. This mysterious crisis may or may not be overcome by formulating a healthy film policy. We have seen that our youth and even adults do not show much interest in Bengali films, especially in Bangladeshi films.
On the contrary, they have a kind of indifferent and arrogant attitude towards Bangladeshi films. We do not think that their indifferent and arrogant attitude is completely unreasonable. One can see from their indifference and arrogance that Bangladeshi films have not become everyone's films till date. Today, in the minds of those who are older or especially in the childhood of the young community, Bengali films, especially in the corners of Bangladeshi films, have not been able to quench even the slightest hunger for an ideological place. Proof of
The number of films in this country is about four. Since its inception in 1956, it has been possible to achieve this quantitative position in the number of films produced every year. This achievement is part of a long history. If we want to know the names of more than four Bangladeshi films including Dham, anyone can know where the time is. But sadly, not even 1% of these films have ever been made with children's entertainment or childishness in mind. This can also be said emphatically.
The children of the past are today the youth – crossing the boundaries of youth and standing in the line of adulthood. They are the mango people of this country. But they also did not get a taste of their childhood – adolescent films in adolescence – nor did they get a taste of children's films. So how can a child who grew up without a film be a film lover in his youth, how can he be sensitive about film in his adulthood? Today is the time to think deeply about such questions. It's time to dump her and move on. We have to be determined with this in mind. We have to sit still and think about the future of today's children – about youth, about their future maturity.
We have to think that we want to build our future generation as a film sensor. 'And if this desire of ours is universal, then there is no substitute for the gift of child-friendly films in front of today's children. The children of our country have to give them useful and enjoyable films. They have to be given a film that will make them real Bengalis and patriots in the future. At the same time they will become the possessors of scientific thinking. With a sensible mindset of a combination of technology and culture, children will go beyond their childhood and adolescence into adolescence.
And in old age, in the realm of steadfast wisdom, this geography will spread the lofty thoughts and great philosophical barriers of Bengal. Their thoughts will spread all over Bangladesh – in all creation. Sadly, today, in many ways, we deprive our children of their childhood right after birth. We are also deprived of the opportunity to grow up in the company of children. We have not been able to provide improved food and nutrition for our children, nor have we been able to provide improved tastes and education.
They have been deprived of advanced applications for years. Therefore, the fault of eternity is still in the process of forming a nation. And with that flaw, the full development of a nation flows in parallel with the Oz question. Whether that development is possible at all is a big question. We throw our children into a dependent cultural circle right after birth. Film of foreign words, stories, myths or fables is presented to them through television. The all-time companion television medium also appears to our children with the most compelling embodiment of technology with the most compassionate fiction or story of absolute innocence with an aggressive 'bag' of antiquity.
Before the children understand anything, the seeds of parasitic and foreign culture enter their minds. These seeds one day turn into trees. The wind is no longer felt in the shadow of this Bengal tree. As a result, to him, the thousand-year-old culture of abhaman Bengal seems to be as extinct as this Bengali nationalism. Therefore, the eternal culture of Bengal is 'old-fashioned' to them. They are indifferent and arrogant towards Bengali films and Bangladeshi films.
Producer Mershedul Islam is making films for the children of this country at the same time as he is also making films for the children. So far, Dipu Number Two (1997), Sharat '71 (2000), Distance (2004), Doll's Marriage (2010), My Friend Rashed (2011) have created interest in Shishu-Kisha as his children's films. Children are also responding to the film Ankhi and His Friends (2018) which was released on the 22nd of this month.
Through the formation of the 'Children's Film Society', he is also making children interested in filmmaking, especially film watching, critique and production. He has also been organizing the International Children's Film Festival every year for almost a century under the auspices of Chiscreen Film Society. Initially, the festival was limited to the capital Dhaka, but in recent times, the festival activities of the 'Children's Film Society' are gaining momentum in various major cities of the country.
Every year in January, the International Children's Film Festival is celebrated with the slogan 'Fame is the dream of the future'. More than 200 children's films from 54 countries have been screened at eleven venues in Dhaka, Rajshahi, Rangpur and Chittagong. In each exhibition, the children have the opportunity to enjoy the film with their parents. One of the attractions of this festival was the film competition made by the children of our country. Although 70 films were submitted in this competition, 21 got the opportunity to be screened at the festival. Among them 5 films were awarded.
It is worth mentioning that the children were also the members of the judge and jury in this competition. Disadvantaged children were also invited to the festival. We hope that the future generation of filmmakers will be born out of a new generation of children. The people of this country will become curious instead of arrogant about the films made by them. Today's children of our country will transcend from childhood to adolescence and from adolescence to adulthood in the balance of Bengali life and contemplative films by glorifying the traditional philosophy and expression of Bengali with Bengali thinking. Hopefully, this adventure will start with a children's film.
Written by: Nafisa Tabassum Juena