There are many talented actors and actresses in the world as well as in our own country, Bangladesh. They are known for their amazing acting spirit. Jahin Rahman is one of them.
Birth and education:
Jahin was born on 2nd April, 2009 in Dhaka. Currently he is a student of B.A.F Shaheen English Medium School and college, which is situated in Tejgaon ,Dhaka. He studies in STD 5 and is a meritorious student. He is admired by all his friends and teachers.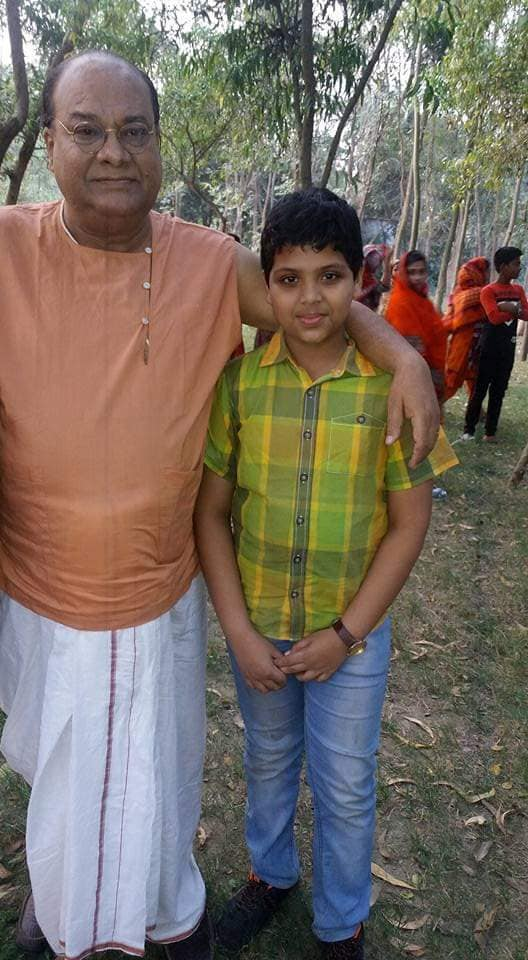 Family and others:
Jahin lives in Dhaka Cantonment with his family. Jahin's father's name is Emdadur Rahman, who is an electrical engineer.His mother's name is Jahida Akter, who is a home maker. He is his parents' first child. He has a cute little sister named Aleeja Rahman. Though she is only five years old, Aleeja is also a talented child artist who acted in several shoots. Jahin cares for his family so much. He, being as sweet as he is, amazes everyone in his family.
Career and his dream:
Jahin's careervstarted with a photoshoot. Though it was his first work, he was co-operative and everyone appreciated him. His acting career started after that. His very first act in media television was in a movie named ''Ragi''. He is also seen in several commercials directed by Robi , Vasline and so on. Jahin mostly works in movies and shortfilms. He has also given voice for TVCs. Besides all of these, he has worked on some dramas for famous child television.
Jahin loves to act very much. He loves to learn many things from senior artists. Jahin says, "It(acting) teaches me how people struggle in their lives." Beside acting, Jahin likes to write rhymes and stories. His hobbies also include playing and reading . He dreams of becoming an astronaut in future