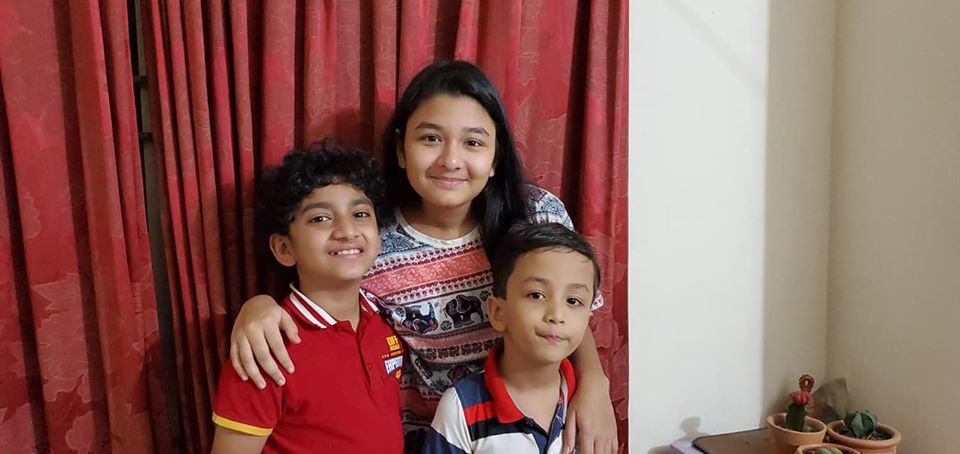 The effect of corona should not be imprinted on the child's mind. The fear of coronavirus infection has changed people's normal lives. Terrible fear has seized everyone from the younger to the old.
A child's daily life is also stuck in a frightening situation of what is happening. Teenagers are unable to meet friends, which has adverse effects, parents say. And the little ones are being influenced by what they hear.Concerned scientists believe that corona can have a long-term negative effect on a child's psyche. This will hinder the normal development of the child.
In such a situation, they suggest giving quality time to the children in the family. And psychologists say that it is possible to give children a good time by themselves.
Psychological effects must be kept free

Abdus Shahid Mahmud, director of the Children's Rights Forum, said, "We are in a state of panic, including children." But don't let this panic get in the way of the child being confused. So they should discuss as much as they can in front of them.
The child rights activist insisted on talking to them more and more.He said that in order to prevent corona, children should be made accustomed to the issues including hand washing, eating the foods they are being told to eat, and refraining from affecting the immune system by being too anxious.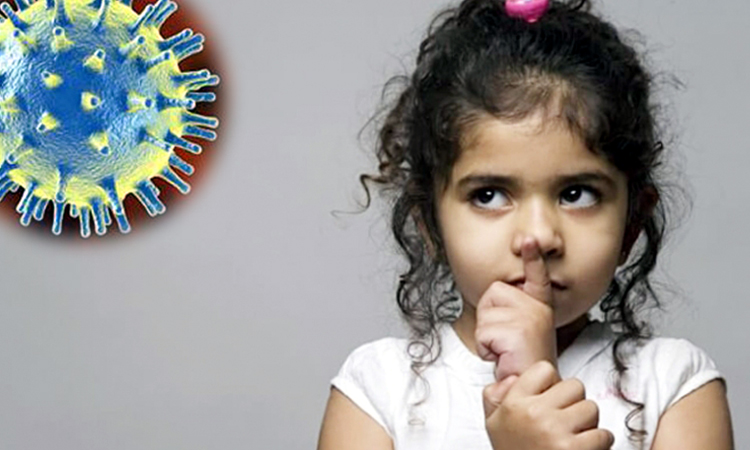 Refrain from putting pressure on the mind

Literary writer Selina Hossain thinks that children have to understand very naturally, we will get out of this situation. Corona's pressure cannot be given to them in any way. Reading storybooks, drawing pictures, reading textbooks are all part of their routine.
They have to expand without being detached from the place of mental consciousness. Noting that people need to develop an attitude of standing by their side at this time, he said, "We need to instill hope that the world will expand in knowledge and science and will control everything."
The body will exercise

Even children are no longer able to go to school, play in the field, draw pictures, dance, and sing, and even hang out with friends next door. Again, the discussion of a disease hinders the place of their mental development. Adults should take that place, think human rights activist Khushi Kabir. Mentioning the importance of telling stories to children, he said, in this situation, the child will not be bothered by various questions. Be patient with them and exercise regularly. At this time, stop domestic violence.
The ability of a child to become accustomed to any environment is greater than that of an adult. So, away from the habit of this situation, Professor Dr. Muhammad Zafar Iqbal emphasized on the development of their creative ability at this time. He thinks that at this time the parents are getting a chance to come closer to the child. So if you can spend this time well, the relationship will be strong. Do not rely on instruments
Mahfuza Jasmine, president of the Children's Journalist Network, said to teach people to behave like a responsible person in the family. Citing the example of her 11-year-old fourth-grader, she said she was becoming more and more dependent on her computer. Reading books, writing, homework, online classes, watching movies are all done on the computer. I'm a little worried about that. There is no way to get to the roof of my house. There is no opportunity to stand on the verandah and look at the sky. She has a passion for cooking so I encourage her to collaborate on a variety of recipes, practice beautiful handwriting, and spend time writing diaries.
What the psychologist said
Psychologist Professor Mehtab Khanam thinks that mothers are a little more traced to the overall situation. Workmen are not coming home, everyone, big or small, says that his hard work has also increased. Therefore, he mentioned that the mother can keep the child well even if she is not well before. Advises her husband to plan for a crisis. She thinks that her husband also needs to help her in taking care of the house and the children. Then the quarrel between husband and wife will be less and the child will also be free from its influence. He said domestic violence and divorce are likely to increase during this time or later. So remember to control yourself by discussing the whole thing. Fill the void of big asset friend in a teenage child. Explain that it is difficult but there is nothing to do.   Let's have a good time during the disaster by playing carom, ludo, and chess. If they want to hear the story of their childhood and adolescence, this psychologist advises them to do so. Model: Adib Ahmed Shan, Wania Jarin Anvita, Shaptarshi Rahman