Some time I ask myself What is The future of Bangladeshi children's film? Most of the children's films that have been seen have grown up. What I saw at a young age may not be very large in number, but I can't deny that all the things I saw in my childhood did not meet many of the needs of my childhood. Because I haven't forgotten a lot of scenes today, even after so many years, because they must have made a four-way walk in my mind. Seeing the title of the writing, you must understand that I am talking about the role of the childish film that moved me in my childhood.
I still vividly remember Shakeel, the master of 'Holiday Hour' and 'Master Sumon' or 'Prize Boy'. I remember their mischievousness in the movies, the story of all those children's movies revolving in my child's mind, I remember my late father used to take me to the theaters to watch those children's movies. I wonder how a quality film and a story that is useful for the child's mind can cut the stain. The trend towards middle-class theaters in Bangladesh gradually waned in my youth.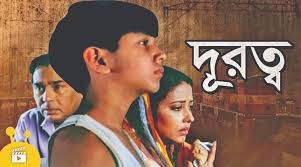 I don't hear that the tide has changed so much. On the contrary, the veil of the theater has fallen at a massive rate. The quality, story, commercial success and improvement of Bengali cinema made for a large scale are more suitable in the discussion of these movie buffs. As much as an ordinary film lover like me agrees with the audience – our Bangladeshi cinema has not been able to keep pace with the world. There are many reasons behind it. He will not go to the discussion. I will be in the discussion of children's films. It is only natural that when large-scale films start losing viewers, children's films will also start losing viewers. Because the children will not go to the auditorium alone anymore.
But any Hollywood-made children's movie like Haller, 'Kungfu Panda', 'Trolls', 'Jungle Book', 'Beauty and the Beast', 'Cinderella', 'Peter's Dragon', 'Harry Potter' or 'Boss Baby' When it is shown in a modern digital movie theater in Bashundhara or Jamuna Future Park, there is an overflow of spectators of all ages, including children. In fact, ordinary people want to see beautiful movies, parents want to take their children to the theater. We have the opportunity to trade in this case but we certainly lack the commercialization system.
In the seventies or eighties, although few in number, the quality of the Indian subcontinent in comparison with other movies in Bangladesh, when the production of children's movies at the same time began to make a couple of the names of which I mentioned at the beginning of writing. But where the quality of Indian films in the neighboring country is gradually increasing and moving towards the stage of competing with Hollywood, our films have come to a standstill at a great time. There are many reasons behind this. Children's films have already come to a standstill, and the development of adult films has come to a standstill.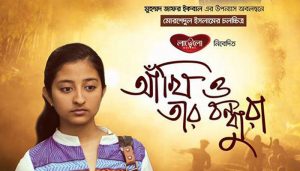 After the independence of Bangladesh, an initiative was taken to make children's films at the government level. I heard that the decision was made that one of the three pictures made with government grant must be a child. Although it did not happen at all. In the late seventies, Sush Dutt made the acclaimed children's film 'Fig Flower' based on Dr. Ashraf Siddiqui's story 'The Boy in the Alley'. Then in 1970 Badal Rahman created Emil's Gaenda Bahini with government grant. This is the first children's film in Bangladesh with a government grant. In 1972, Syed Salahuddin Zaki made a film called 'Galpa Dadur Galpa Kotha' for the Shishu Academy. In 2002, the late Tareq Masad produced 'Matir Moyna' which was screened at the Cannes Film Festival.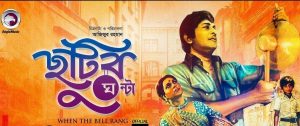 Although many would not call it a completely childish movie. Many more years later, in 2009, the country's first children's digital film 'Durbin' was made. Priya Kotha is an extraordinary novel by the literary Shirshendu Mukhepadhyay. Director Zafar Firaj has also won the award for Best Film Director in the International Category from the Mumbai Film Academy for his directorial performance in the film. Among the Bangladeshi producers, Mershedul Islam has shown the most success in making children's films. His works 'Dipu Number Two (1997)', 'Distance' (2004) and 'My Friend Rashed (2011)' became very popular among children and teenagers. But the saddest thing is that the 'Children's Academy in Bangladesh', established in 1986, has so far made only twenty short films in full length and short length.
Sometimes Dipu Number Two ',' Amar Bandhu Rashed ',' Matir Moyna ',' Durbin ', some of these children's movies have been made in isolation, but the children's films have not become a powerful medium as they have not become commercial. At the same time, with the rapid development of information technology and globalization, the whole world has come under its control. Naturally, the high-tech children's movies made in the developed world have attracted a lot of children and parents.
That's normal. Then the developed world has gradually moved away from the real film to the animated movie by making the children's film as colorful and extreme as the pages of a book. Child animation has been made easier by expanding the color scheme and unreality in the animation. Though small in number, neighboring India is also making children's films from time to time. As far as I can remember, there is an animated children's show in Bangladesh, probably 'Meena' which was shown on TV in the early nineties.
We all know it as the Minar cartoon. Almost all of us children of a long generation have seen the Meena cartoon of Kisha. However, it was mainly a propaganda drama to spread education with the help of UNICEF. But its widespread popularity among children is undeniable. Then probably in the year 2000 an animated movie called 'Montu Mia Abhiyan' was made and aired on Ekushey TV. It had three episodes. Apart from this, I don't have any information about making a complete animated movie for children in Bangladesh.
We were also able to create two characters, Meena and Montu Mia. Of course this is a remarkable thing. In the developed world, in addition to animating children's films, they also pay special attention to character development nowadays. Its commercial importance is unimaginable. Let me give a sixth example. I noticed myself after the release of the movie 'Trolls'
The children liked the colorful characters so much that they started talking about the movie characters in their own environment, who liked which character, who liked to buy. Just at that time the market was filled with dolls made in the form of troll characters. No matter how much the movie sells dolls, the income does not seem to be less. The world has changed.
I will not go here to discuss whether trade is good or bad. But there is no alternative to commercialization if it is to survive. Another thing I have noticed a lot is because of living in exile. Children who grow up here watch lots of children's movies because they have the opportunity to watch, they have the time and they want to watch. There is no reason not to want to see the current children growing up in Bangladesh. . But the amount of illiterate competition and pressure that the bookworm team has created by stealing children's childhood has made a large part of parents feel that watching movies is a waste of time.
This is one of the major problems in the commercialization of children's films. What I was saying is that when my baby daughter or her Bangladeshi friends emigrated to Australia to watch a children's movie, I thought if I could show them a Bangladeshi children's movie! If any movie in mother tongue could attract their attention! But I can't find any movie that attracts the brain of the age in this technique. This is a big offense. We have no shortage of childish stories, no shortage of fairy tales. From the amount of characters in the spread of one Sukumar Roy, we could create so many characters in the minds of children on the big screen.
Let's take a look back at the history of children's film. Early in the history of filmmaking, Lumi৫re's brothers made a children's film, Baby at the Breakfast Table, in 1895. Satyajit Ray is one of the foremost names in making children's films for the Bengali speaking community in India. According to 'Gupi Gain Bagha Bain', in the land of the diamond king, he has made an experimental and instructive children's film and has created something for children to watch for a lifetime. Although the first talking film 'Mukh O Mukhesh' was made in Bangladesh in 1956, the local directors-producers remained silent for a long time in making films for children. Children and adolescents must have their own world. It has its own type.
Their films should be on the scale of their individuality. That is why children's films deserve a special significance. The impact of digital media in the age of technology is undeniable. And that's why talkative films are the most effective tool of the time in shaping a child's mind. At one time, comics and fairy tales were the mainstay of children's fiction. Hollywood continues to regularly present every favorite comic and fairy tale character of children on the digital screen. Children and teenagers are being attracted. Trade is also plentiful. The director-producer does not have to think about investing in making children's films. In the developed world, every movie is rated for its usefulness before being released in theaters.
Which rating the child will be able to see alone, which will require parental companionship, is determined by the rating. The matter is also pleasant for the parents. Because nowadays animation movies are being made only for full adult use. Just calling cartoons cartoons can no longer be called childish. Of course, we in Bangladesh do not seem to have time to think about all this. In fact, it has been made into a children's film কয়েকটি a few songs in hand.
An organization called 'Children's Film Society Bangladesh' has been formed in the midst of so many children's films. Since its inception on August 8, 2006, the company has been hosting the International Children's Film Festival for almost five years. At a slower pace, the company continues to at least organize a variety of activities for children about the film. From the point of view of a viewer and a parent, it is unfortunate to say that film, the most powerful medium for the spread of art literature in today's technological world, has played such an effective role in educating, educating and educating children in Bangladesh; It can be said that such a dream can be seen in the near future but the outline of the implementation of the dream is not so visible.
However, with this gap in negativity, it can be said that Hollywood and Bollywood children's films will continue to use our children's vision to improve their business as well as their children's films because technology and media are now readily available and fast. However, the tide of development can be seen in the midst of Bengali cinema, which has been made for a large scale, the development story, the use of technology and acting are visible everywhere. The number of visitors is also increasing naturally. This is just an opportunity, if the concerned people take the initiative to regularize and commercialize the production of children's films in this development, then perhaps a bright future of children's films can be expected in Bangladesh as well.
Written by: Nafisa Tabassum Juena