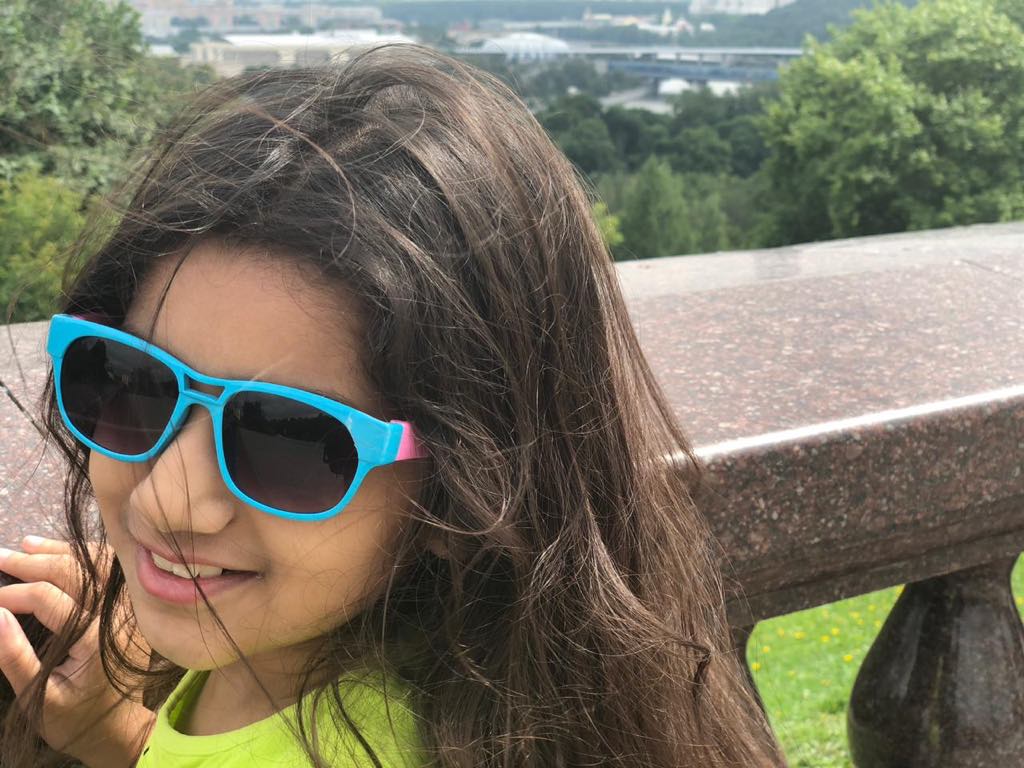 There are so many talented and brilliant child actor & actress are engaged in the film industry in Bangladesh—"WANIA JARIN ANVITA" is one of them.
She repeatedly performed in TVC, OVC, and in TV DRAMA serial and also she often involved in several PHOTO SHOOT related works for the different products in Bangladesh.
Anvita is very much devoted, dedicated and enthusiastic for her each and every works.
Anvita always trying her best in her every work like modeling, Photo Shoot or Sports.
Day by day she is becoming the most adorable and acceptable Child Artist in Bangladeshi Media.
In her current short career she spectacles a lots of artistic, imaginative, inventive, creativityand innovative in her works in the media. She always try to show a state-of-the-art style in her every works in media line.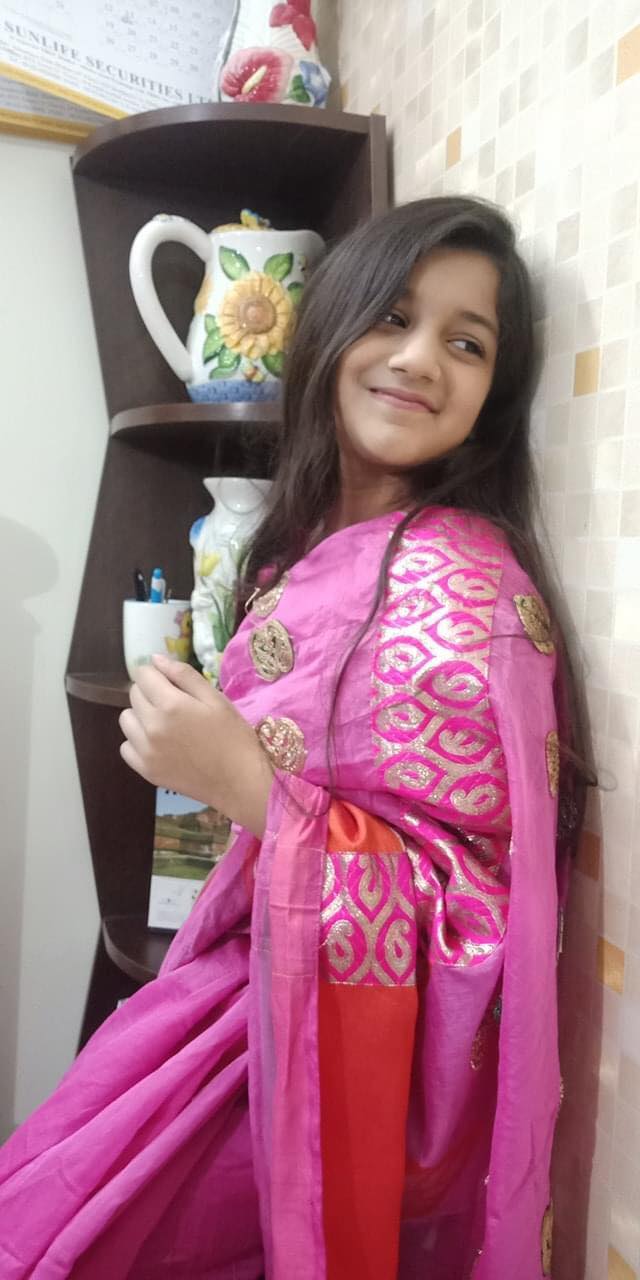 Birth,Family & Education:
Anvita was born in 17th June, 2010. Her birth place is in Dhaka.
She is the younger princess of her parents. By profession her father Mr. Sheikh Ashraful Haque is an Investment Banker and her mother Mrs. Laizu Akhter is a house wife.
Anvita is very much adorable by her all family members. She is being always lovable by her sweet elder sister Jarah and her grandparents too.
Al of her friends and teachers loves her so much and they always appreciate her in Modeling.
Young actress Anvita, currently studied in class IV at Scholastica School.Beside, her acting and modeling Anvitais always a good student as well as she is one of the top student of her class.
Award & Achievement:
Anvita achieved 1st Runner UP award in the International Math Competition among the participants ofmore than 35 countries (i.e. China, India, Pakistan, Malaysia, Brazil, Kazakhstan, Australia, USA, Russia, Spain, Mexico, Coastarica etc.) held at "Congress Center", WORLD TRADE CENTER, Moscow, Russia on 22nd, July 2018.
Besides her education, Anvita is trying to keep learning in dancing, drama acting and drawing in different academy in Dhaka.
Currently she is engaging in dancing and drama acting in her school also. She is an all-rounder girl who is expert in many things like Swimming, Riding Bicycle and Roller Skating etc. Cycling is one of her favorite things. She achieved riding of bicycle in two days before her one of TVC shoot.
Sometimes she helps her mother in cooking food and others household works. Anvita always trying to learn new things in her everyday life.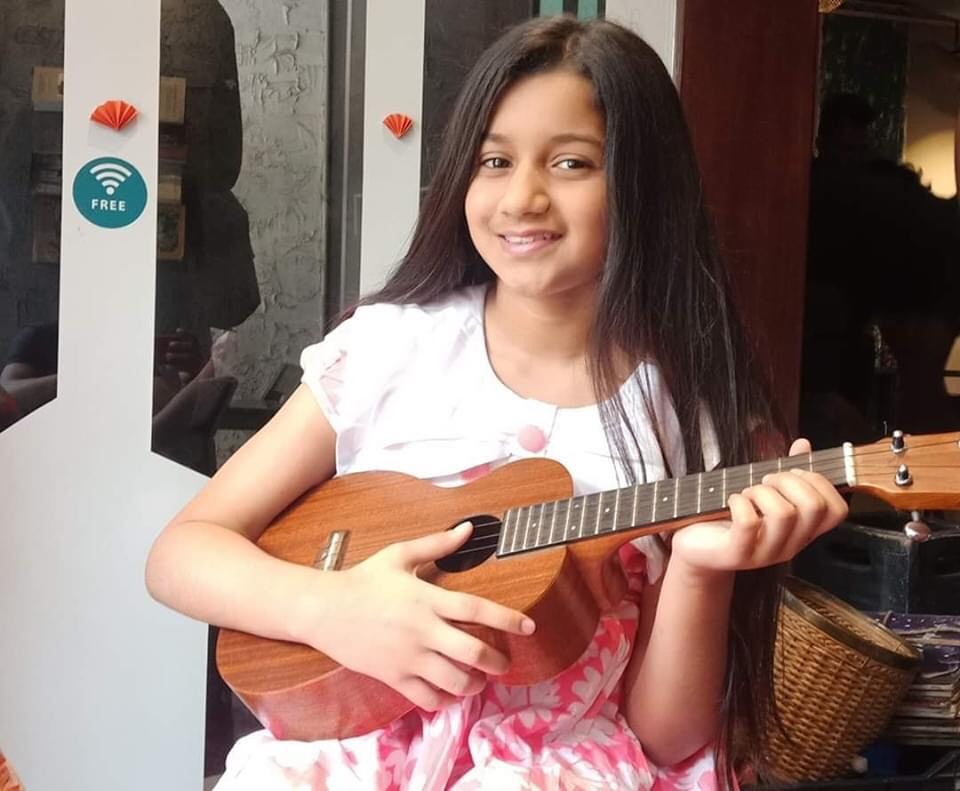 Career & Future  Plan:
Anvita started her journey in media at her early age with a TVC of product "Ricco (Blender)" with a renowned actress Sharmin Lucky under director TanveerShehzad. Since then she called up for various type of media works and then she never looked back.
Over and over again she sign up for different type of TVC, OVC, Drama and Photoshoot for different products.Anvita even act in the TVC/OVC of Horlicks, Grameenphone, Maggi Noodles, Radhuni Halim Mix, LG Dual Inverter AC, Dano Captain, RFL Tiffin Box, Wonder Cake, Pepsodent, Country Natural, Savlon Hand Wash, Lucy Oliva Olive Oil and so on.
Amitav Reza is one of the prominent director in Bangladesh cast Anvita for TVC of ACI Pure Atta and AlpenliebeCreamfills.Anvita always enjoy her work and she loves to take challenges. When she was acting in the documentary series named "Chutirdine" for Duronto TV it was a challenging work because the shooting time was winter season and the area of shooting was Manikganj.
Not only that, she had to jump in the middle of the canal to catch the fish in that cold frosty morning for shooting purpose. Anvita said that it was an amazing experience.Anvita also has experience to take part for different special occasion in Bangladesh like "Mother's Day", "Father's Day", "Children's Day" and "Independent Day" in the banner of "citygroup", "Olympic Industries Limited", "Bisk Club" and "ACI" respectively.Anvita's one of the notable work is for Eye Donation program under "Radiant Pharmaceuticals".
She achieved a vast popularity by doing this program. "Walton Fan" TVC is another good work of Anvita with the prominent actor and director Mir Sabbir. Anvita's another big casting TVC was "Infinity Mega Mall" and "M. K. Electronics" with most talented anddecentmodel Nobel and PeyaBipasha. She also often took part of Photoshoot of Teletalk Bangladesh Ltd., Mr. Noodles, Pran RFL Tiffin Box, Pran Jelly connected with different brand.
Recently, Anvita has been selected for the film named "BANGABANDHU" regarding the biopic of the legendary person's life Bangabandhu"SHEIKH MUJIBUR RAHMAN". Conventionally this is defined as a joint venture movie between Bangladesh and India, commemorating Bangabandhu's birth centenary. This movie is directed by the acclaimed Indian director "ShyamBenegal". In this filmAnvita is nominated for the junior character of the Prime Minister of the people's republic of Bangladesh "SHEIKH HASINA".
Some work of Anvita
List of Anvita's Drama serial:
"HoynaApitaf" directed by Joyonto Raj, co-actor/ actress – Abul Hayat,BijoriBarkatullah,Intekhab Dinar.
"SreyarSheshThikana" directed by Imran Rony, co-actor/ actress – Nadia, Nayem.
Currently,she has alsocompleted adrama serial"MechoTotaGechoBhoot" as one of themain casting role named "Moina". This drama is based on the story of village educational program for the popular TV channel Duronto TV directed by SymoNazrul.
Towards the end,Anvita always trying to do her best in her educational curriculum program. Her dream is to be a good doctor or another goal to be an astronaut. Beside this she would love to be an actress too.