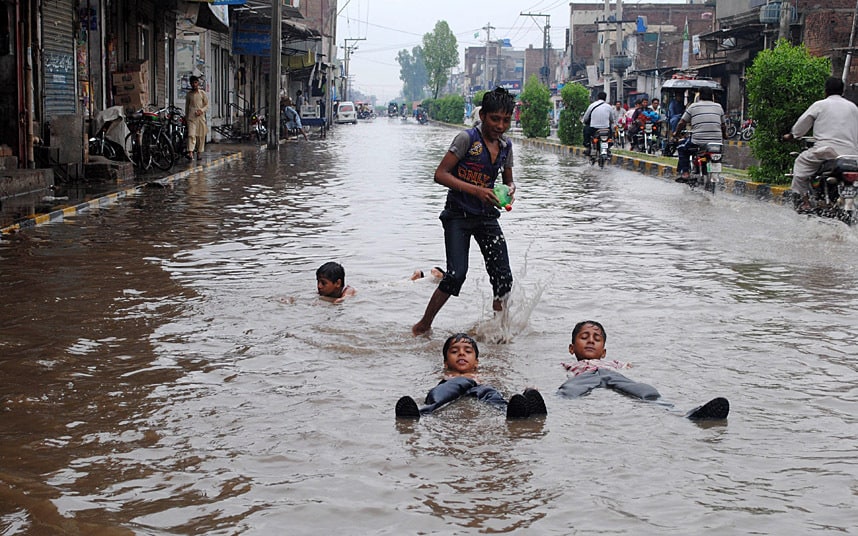 The long-term changes in the average climate of a place, which range from several decades to hundreds of millions of years, are called climate change. At present, climate change refers to the natural changes that result from the ongoing human activities of the world. Climate change leads to rapid increase and decrease in the temperature of the Earth. The climate is rapidly changing due to greenhouse gas presently. For which we humans are responsible. Bangladesh is the most affected due to climate change.
This year, due to climate change, there is a massive natural calamity due to climate change. People in haor areas are affected due to uneven rainfall. Due to extreme rainfall, floods have occurred in haor areas. This flood caused by rain caused thousands of acres of Boro paddy.
Bangladesh is in the first place at the risk of flood and river erosion as a result of climate change. Various types of plants and plants of nature are being damaged in different areas of Bangladesh due to floods caused by floods. Due to these erosion, the amount of grazing back was less than the land which was submerged in riverbed.
Due to climate change, massive landslides have created the mountains on Bangladesh's border. The news was published on April 24 in Sylhet and Chittagong due to land degradation. In this month, those fears are realistic. 135 people were killed in the hills. At present, the landslides come down with the soil, water and sand, large stone blocks. People living in mountainous areas are living with the risk of life due to these risky landslides
Generally earthquakes are caused by carbon cycles. But the earthquake is now increasingly growing. Researchers are frequent earthquake climate paribartanerai more of an impact.
At present, climate change is affected by the changing nature of the estates of people in the region. Timely rain was not going to fill a large part of haorera. Rain breaches reduce the breeding of fish. Currently, only 133 species of fish are found in 250 species of fish in Bangladesh.
In light of climate change, Bangladesh has started experiencing huge losses. There are various fields of livelihood. We know that the government is taking steps to deal with the situation. Therefore, to protect civilians from the effects of natural disasters as well as to increase awareness of the government to be aware optimistic.