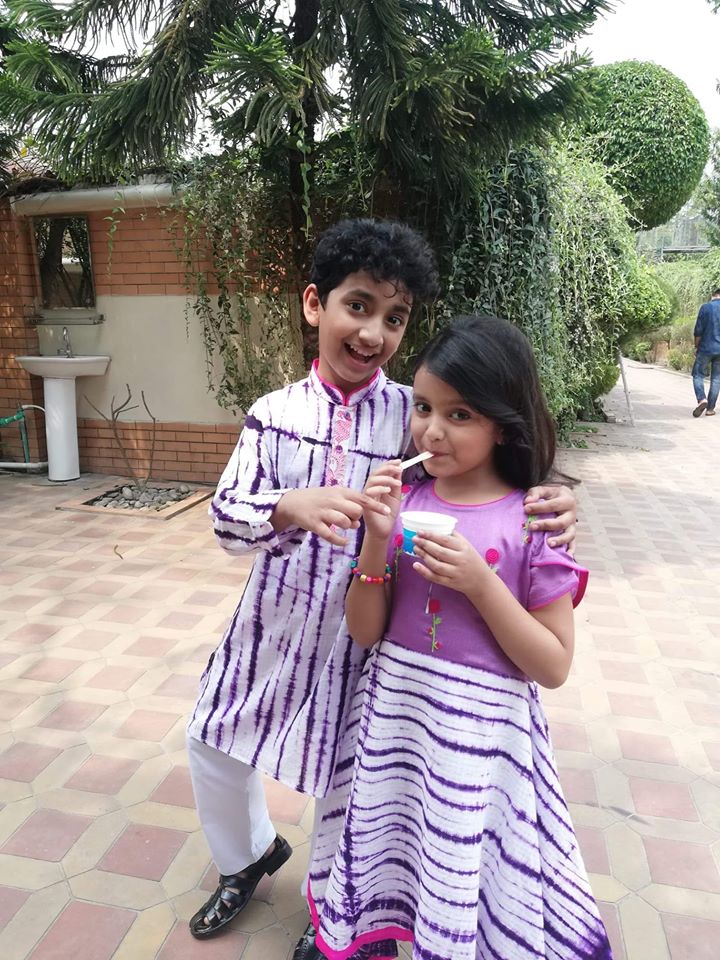 (Under Construction)
Afra Saiara Tathoi is a child actress and model.She born on —th —, 20– in Bangladesh. Afra Saiara Tathoi worked as a model. She first acted as a model in —–. She worked with Rang Bangladesh, DANO Captain. She worked in two documentaries with Grey advertising for WHO and ACI. Afra Saiara Tathoi was born in Mymensingh, she is the first child of her parents, — and ——. Her family later moved to Dhaka and now she is a permanent resident of Dhaka,
Afra Saiara Tathoi lives in south Badda, Gulshan 1. She worked in kids paradise. She even worked in Rong Bangla and even in Bangladesh Protidin. She had also worked with Amader Shomoy. Tathoi worked with Lock at me and Noborupa. She had her worked experience with Kalbas and Dano Captain.
She is having her education done from Sea Breeze International School, in Gulshan-1, currently she is in her nursery class. She is very friendly and interactive she has 15 friends in her school. She has interesting hobbies of going to shopping mall with her mother and praying with her father, she even plays with Barbie and likes to watch Ryan's toy review, in YouTube.
She is very much in love with her parents and counts them as her favorite person. Her favorite movie is Frozen, Angry Birds, Rapunzel. She loves to dine in KFC. And play in Bashundhara Kid Zone.
BIOGRAPHY OF JAFFNA SUBAITA HASAN
First Name  – Afra
Middle Name  – Saiara
Last Name  – Tathoi
Born Information– She was born on —-, 20— in the town/city of Mymensingh Medical College, Mymensingh. I was born at 3.00 pm on Sunday
My Birth weight   – 3kg
She was born as first child of her parents.
Her natural hair color is Black and Her Eyes are Black in color.
Home Information–
Her Current Address   – South Badda, Gulshan1, Dhaka-1212
Her Permanent Address  – B.K. Roy Road, KDA Avenue, Khulna-9100
Family Information– Her Father Is   —— and Mother Is   ——.
Her Nationality is  -Bangladeshi and her ethnic background is Bengali Sunni Muslim.
School Information– Her School is —– situated in Gulshan-1, Dhaka and now she is in class three. She have almost 15 friends in school and spending good time with them.
Food Habits– Afra Saiara Tathoi likes to eat potato, raw noodles, any kind of fish, burger, pizza, biscuits and off-course donut.
Personal Habits– Like to watch Ryan's Toy review, fertile and cartoon in you-tube. Love to play with Barbie dolls and only barbie dolls. Love to say my prayers with my father. Love to go shopping mall with my mother.
Favorite Persons– She loves her father and mother and they are the best in the world.
Favorite song– Phule phule Dhole dhole (Rabindra songit -my sleeping song), Let it go in Frozen
Favorite Movie: Frozen, Angry Birds, Rapunzel.
Favorite Story: Sindarella
Favorite Place: KFC Gulshan, Bashudhara Kids Zone, Mymenshingh Joinul Abedin Park and police plaza.