Only 11 year old girl but famous all over the country can you imagine that. Yes we are talking about a 11 years old girl name Afrin Shekha Raisha is commonly known as Raisha. She is studying in Azimpur Green line School. At this young age she has already acted in several commercials and Dramas.
But her anointing in the film industry was quite Royal. She confirmed her place in the movie 'jodi ek din' by producer Mohammad Mostafa Kamal Raz by defeating 47 other highly competitive contestants in the audition. They have been grooming her for better representation of her character in the movie.
Afrin Shekha Raisha learned how to ride a bicycle which was one of the integral parts of her character. She told us her favorite actress is Nusrat Imrose Tisha who's acting mesmerizes her every time. In her words, "She is my love (heart). I never miss her acting, not even a single drama or movie."
Raisha acted in character of famous actor Tahsan's daughter 'Rupkotha' by producer Mohammad Mostafa Kamal Raz. Recently she has celebrated her 11th birthday. Now she is in 5th grade in Azimpur Green Land Model School.
Raisha achieved The Best Child Actress Award from Rtv. We came to that after watching her acting in that Drama Muhammad Mostofa Kamal Raaj the director of the film 'Jodi Ekdin' was mesmerized and immediately contacted her family. It is worth mentioning that, in this movie there is complete song about Raisa (Rupkotha).
Raisha's mother Ruksana Begum thinks that, "It is more likely that children grow up with their parent's identity; but we are being known by people because of our daughter – and it's a matter of pride for us." Her mother said she was offered to act in this movie around the end of 2017.
She also said that after watching Raisha's acting in the drama 'Makhon Miar Udar Bouta' telecasted in Rtv. Producer Mostafa Kamal called her and invited her in the audition. She was selected after the audition. Producer Raj himself started teaching her to ride a bike on the roof of his office from that day. The shooting started in January 2018.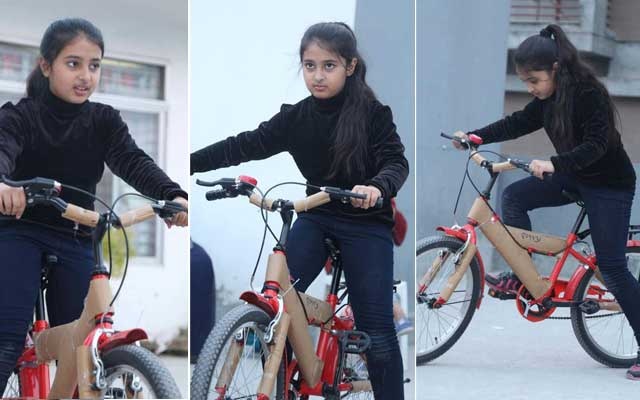 This emerging child actor finished her shooting in between the breaks from her school and studies. Raisha did not have to look back after that commercial for Super Star LED bulb by producer mostofa sarwar farooki which ornamented many billboards at different points of the capital.
After that she worked in several commercials along with for famous multi-national conglomerate company RFL. She began acting in dramas for the first time in 'Ochena Megher Shondhane'. After that she was seen in dramas like 'Shukher Charpotro', 'Makhon Miar Udar Bou' and many more.
Among 3 siblings Raisha is the second child and only daughter of her parents. Elder brother Abir is in 10th grade and the youngest is only 4 now. Her father MD. Amin is a businessman and mother Rukhsana Begum is a housewife. MD. Amin Told us that she wants her daughter to pursue her dream alongside her education and become a great actress.