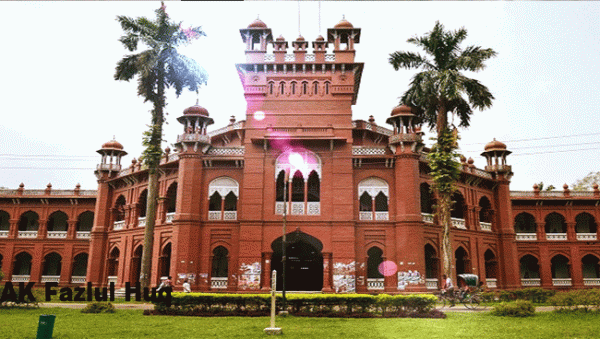 Dhaka University in its centuries. Today the Oxford of the East has crossed the path of 99 years of glory and entered its 100th year. On July 1, 1921, this dreaming institution was officially launched. As the only university in the world, this university has the unique pride of gifting a nation. And before giving an independent country, the flag of liberation of Bangladesh fluttered in the chest of this institution.
The university, which started its journey in 1921 with the great vow of enlightening the backward people of a neglected highway, is now on the verge of a hundred years. As an educational institution, this university has given far more political direction than it has given to the nation. Yet in the sweet canteen of this university, the course of politics of the future is being formed with a kiss of tea.
Yet the anti-terrorist Raju sculpture here has become a place of protest against all injustice. The Shaheed Minar, with a red circle in the middle of the chest of the university, reminds us of the red alphabet written in fresh blood by the students of Dhaka University in 1952. The Shaheed Minar, the symbol of the protests of that year, has now become a place of pilgrimage for people of all walks of life.
The gathering place of all the rights movement is now at the foot of the Shaheed Minar. Here, the whole student community was overwhelmed by the fresh speech of the young meritorious student from Battala. The invincible Bengal became a symbol of the victory of the Bengalis and spread over fifty-three thousand miles. This university has been glorified in the footsteps of many wise, virtuous people. This Institution is pride for this country.
Written by: Azizul Hakim
Legal Researcher at Teenagers.