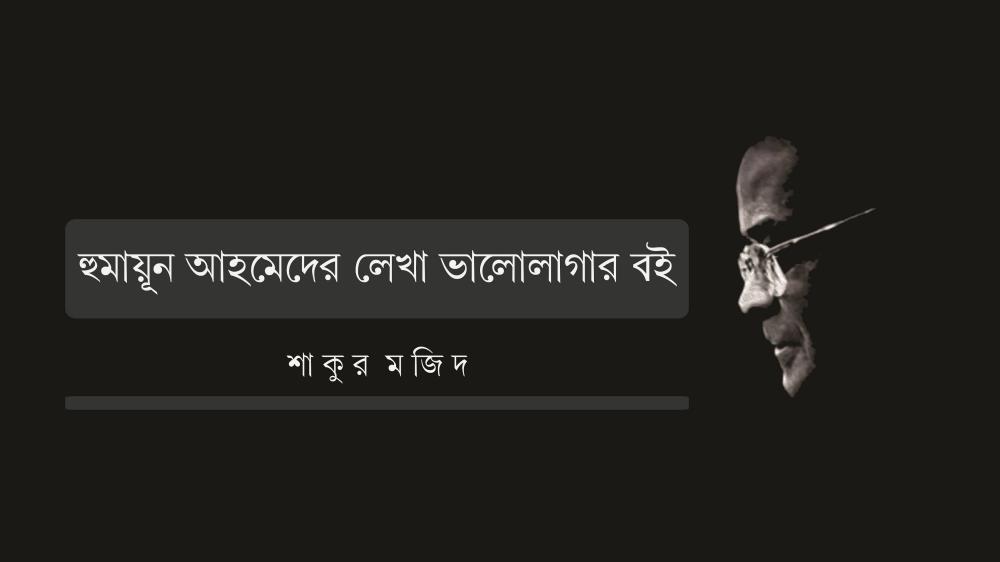 I have passed the age of wetting pillows by crying after reading books. After 'Mem Saheb', I was probably the first to be most fascinated by Rabeya Apa. That was Montu's elder sister. Montu and I were 14-15 years old. Today i will discuss about the favorite book written by Humayun Ahmed. First time i feet that Humayun Ahmed wrote about us, the name of the book was 'Shankho Neel Karagar'.
While i was reading full-length novels for the past two decades, I have not been able to read any novel from beginning to end. Because, whenever I stumble and stumble in the place of my faith while reading, I turn the book upside down, no matter who the author is.
But at that time 'Shankho Neel Karagar' convinced me. I thought I really had an elder sister, not my own sister, my mother's previous daughter, Rabeya is her name. She is not getting married because her skin color is black, her father bought 'Fair and Lovely' for her. The eldest son of this family is Khoka. Khoka Bhai is older than me, but sometimes I thought of myself as Khoka and sometimes I thought of myself as Montu. I don't have any elder sisters. But it seemed that Rabeya Apa was my elder sister. And at that time I myself wrote one or two poems like Montu.
This writer wrote another novel with the same character name – 'Nandito Naroke'. The events are also of this same family, but the story is different. Both of them looks good in equal rhythm. This love affair has not ended with the passing of my favorite age with any other new book by this author, although I have tasted almost all of his notable books. It was just amazing among all of his notable works. "Shankho Neel Karagar" is one of the favorite book written by Humayun Ahmed.
Written by: Shakoor Majid