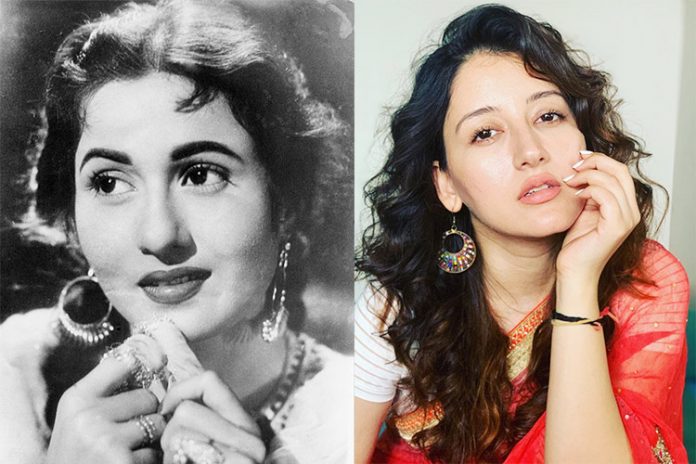 Madhubala is the best beauty of all time in Bollywood.Mumtaz Jehan Begum Dehlavi, better known by her stage name Madhubala, was an Indian film actress who appeared in Hindi films. She was active between 1942 and 1964.
Even today, no one has been able to snatch the title of the best beautiful actress in the history of Indian cinema. Madhubala was the only one to have this title. Her successful film life, failed love and untimely death were highlighted.
One nymph goddess of love
The world may fall in love once in a while, Is Dard Ke Lekar Jite Hai, Is Dard Ke Lekar Morte Hai … Peer Kiato Dorna Keya … Whose voice expresses such longing for love is the most beautiful actress of all time in Bollywood. Madhubala. Born on World Valentine's Day, her love may have spread to film, audiences, producers, co-stars and even the world. That is why even today, when one compares Venus with the goddess of love, Madhubala's name comes up without hesitation. She has become an apsara goddess of love in everyone's heart. Stay forever.
36 years of hard life
Born with a small hole in the heart. At the age of 26, the doctor informed him that she would live only a couple of years. Madhubala lived for another nine years, proving the theories of medical science wrong. The legendary Indian actress passed away on February 23, 1989 at the age of 36. Madhubala was born on February 14, 1933.
Mumtaz to Madhubala
Before setting foot in the film, her name was Mumtaz Jahan Begum Dehlavi. She started her career as a child artiste in the film 'Basant' in 1942. Later child artist in a few more pictures. At that time, actress Devika Rani was fascinated by the performance of child Mumtaz Jahan and changed her name to 'Madhubala'.
Later the popularity started with this name. The next story is from 1949. The movie 'Mahal' was made under the banner of Bombay Talkies Studio. Madhubala got a chance to play the main character. Mahal was one of the three best-grossing films at the box office in India that year. Following the success of this film, she acted in the notable successful films of that time called 'Dulari', 'Beksur', 'Tarana', 'Badal'
That's why come into acting
Madhubala was born into a poor family. Her father worked for a tobacco company in Peshawar, Pakistan. Madhubala started acting at the age of nine to make up for the loss of her family as she lost her job. Her family was left in the lurch when her five siblings died at the age of five or six. Then on April 14, 1944, their small house was lost in an explosion at the Mumbai Dock. Mumtaz Jahan was the only light of hope in the misery of the family. She was the main earner of his family.
She provided food for her mother and four sisters by working hard. She was the fifth of 11 siblings. In 1948, at the age of 14, she played the lead role in the movie 'Neel Kamal'. In her acting career from 1942 to 1970, Madhubala has acted in about 70 films. Notable films of this actress include 'Amar', 'Arman', 'Mughal-e-Azam', 'Barsat Ki Raat', 'Tarana', 'Passport', 'Dulari', 'Bekusur' etc.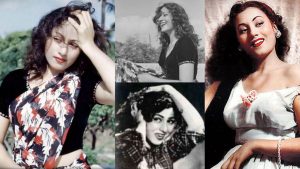 Invitation to Hollywood movies
Madhubala was one of the most popular and successful actresses in India in the fifties. The owner of this impeccable smile attracts the attention not only in her own country, but also in Hollywood. The feature on Madhubala, written in the August 1952 issue of the American magazine Theater Arts, was titled "The Biggest Star in the World – and She's Not in Beverly Hills." Oscar-winning American producer Frank Capra wanted to make a film about Madhubala. But her father Ataullah turned down the invitation in Hollywood.
As much love as Madhubala
Madhubala's life was filled with love by many men, among them actor Dilip Kumar's name is probably the most frequent. The pair first met on the set of 'Tide' in 1944. They fell in love with Dilip Kumar in 1951 while starring in 'Tarana'. One day during the shooting, Madhubala sent a red rose with her hair dresser and a note written in Urdu to Dilip Kumar and asked him to accept the flower if he loved it. Dilip Kumar was fascinated and accepted the flower. In fact, the pair had a relationship for five years.
Although they did not get married, their engagement was completed. Dilip Kumar gave two conditions to Madhubala for marriage. One. You can't have a relationship with your family after marriage, two. Must quit acting. Madhubala was not willing to leave the family even though she was able to withdraw from the screen life. Then their relationship broke down. However, the actress's sister said that Dilip and Madhubala broke up for a court case.

Again near Dilip
The time-honored Hindi movie 'Mughal-e-Azam' witnessed the ups and downs of Dilip Kumar and Madhubala's relationship. When the tone of their relationship breakdown began to spread, director K Asif came to them with this movie. He wanted their real-life mind-blowing chemistry to come alive and shine on the silver screen. The movie, which has been made for nine years, has witnessed many more. Dilip Kumar-Madhubala's real life tumultuous love, the melody of breaking up in that love, then the separation of Bedna-Bidhu came to life in the character of Selim-Anarkali on the screen.
There have been many times during the making of this movie when they did not even talk to each other. However, they did the work of the movie with all their compassion, holding their wounded hearts, and gave their best performances. And as a result, the movie is not only the best movie of their career, it has become a milestone in the history of Hindi cinema as a whole. Mughal-e-Azam was released in 1970.

Love with Bhutto

Former Prime Minister of Pakistan Zulfikar Ali Bhutto was on the list of lovers in the life of the beautiful Madhubala. Bhutto had a lot of property in India before partition. When Bhutto became Pakistan's minister in 1958, Bhutto had to go to India. That is the source of his conversation with the immaculately beautiful superstar actress Madhubala. Madhubala was then shooting for 'Mughal-e-Azam'. Sometimes Dilip Kumar has started cracking down on me. Shocked, Madhubala's mind was trying to find someone new.
There were rumors at that time that Madhubala had found Zulfiqar Ali Bhutto! It is said that Bhutto often appeared on the set of 'Mughal-e-Azam' to catch a glimpse of Anarkali. Madhubala's relationship with Bhutto did not last long. According to many, perhaps Bhutto realized they had no future in this relationship; Because for Madhubala he can only be a shoulder of trust. They don't have a relationship like a life partner. In fact, Madhubala was still in love with Dilip Kumar. He never forgot the pain of failing love. This is the end of the mysterious love story of Madhubala-Bhutto relationship.

Married to Kishore Kumar

Madhubala married Kishore Kumar in 1980 after he was buried in a love affair with Dilip Kumar and Bhutto. Kishore-Madhubala's identity and relationship started on the set of 'Chalti Ka Naam Gaari'. According to her sister's biography about Madhubala, even though she married Kishore Kumar, she loved Dilip Kumar. She even married Kishore Kumar to show Dilip Kumar.
Elusive Rajkapur-Madhubala pair
Unlike Rajkapur, his film 'Chhalak' was supposed to be released in 1986. But shooting of some parts of the film is left. Madhubala was so ill at the time that she could not finish shooting and the Rajkapur-Madhubala duo remained elusive as the film was not released.
As much as achieved
In 1952, the famous Theater Arts magazine of America honored Madhubala as the 'biggest star in the world'. In 2008, a commemorative stamp was issued in India with the actress. Everyone agrees that she is the best beauty in the history of Indian cinema. Not only her outstanding looks, but also her acting talent made her strong position in Hindi cinema in the fifties by impressing Nargis and Meena Kumari. He ascended to the pinnacle of fame and glory in his short career from 1947-1980. But could not avoid the cruel destiny. The truth was the words of the saint, who saw her at a very young age and said 'this girl will gain a lot of fame, but will not be happy'.