Mirza Shayan is a Bangladeshi model and child television actor born on April 30, 2013, in Dhaka. His full name is Mirza Farhan Ul Haque Shayan. Mirza Shayan is also known to have acted in various television commercials.
Mirza Shayan, the child actor, is also a Model and pursues his education at Monipur High School. His nickname is Shayan. Mirza Shayan is one of the youngest child artist of Bangladesh.
He has gained popularity in Television Drama, Advertisements, Photoshoots and other Modeling Sectors. In addition to modeling and acting, he has a variety of talents that one constantly bringing his more success.
Born and Brought up:
Mirza Shayan was born on April 30, 2013, in Dhaka. That is he was born in a hospital in the capital city. Mirza Shayan currently lives with his family at Monipur in Mirpur, Dhaka. In his family, he has his mom, dad, and an elder brother who is an eighth-grade student.
His dad's name is Mirza Sazzadul Haque ( Biplob). He is a Pvt. Service holder (Independent Media) and her mom's name is Farhana Haque. She is a teacher at Ikra International School, Dhaka.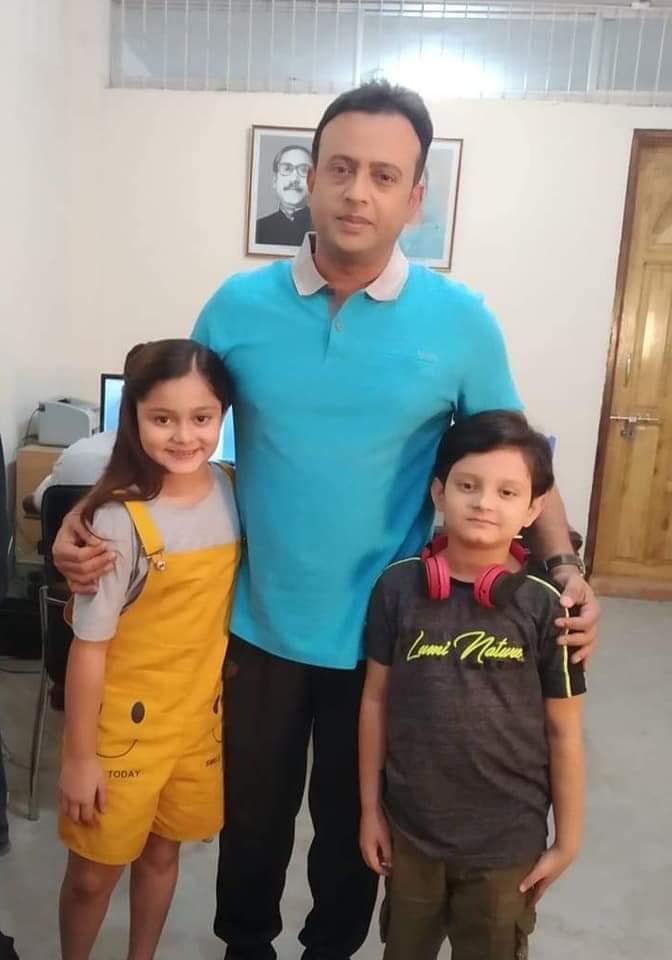 Education and others:
Seven-year-old Mirza Shayan studies in first grade at Monipur High School (Main Campus). Shayan is impossibly a favourite student of his school teachers. He did participate in various school competitions and won many prizes.
Favourites and Hobbies & Achievements:
Travelling, Modeling, and Singing is his most important Interest. Shayan's favourite colour is White. His favourite food is Pizza & Sharma, also a favourite flower is Rose. Mirza Shayan loves to watch horror movies. His favourite place is the largest sea beach Cox's Bazar. His favourite person is his only brother beside him, mom and dad. Shayan loves to play free fire and PUBG on mobile. He utilizes his leisure time for his work the most. Acting is very important to him. So, he practices acting in his free time. Besides this, he loves to sing, do poetry, reading books, watching TV, helping his mom in hands also playing with his elder brother. He got first prize in a sports competition and second price in a singing competition.
Acting and Modeling Career: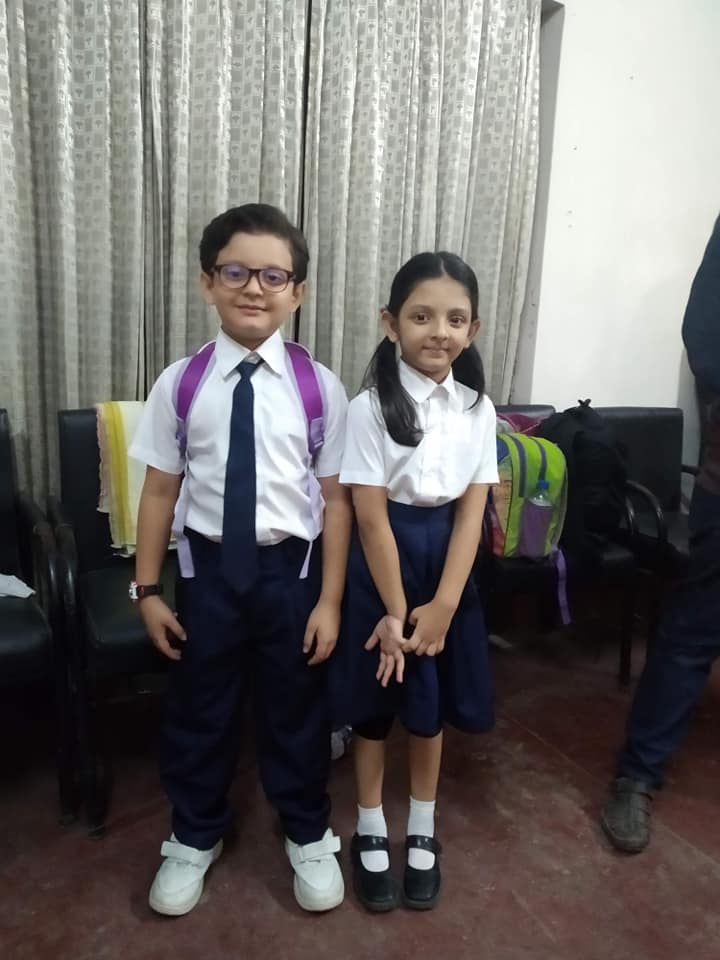 Shayan started his journey in media at his early age on 2nd June 2019 with a TVC of product "Run Out-" under director Adnan Rajvee. Since then he called up for various types of media works and then he never looked back.
Shayan is very much devoted, dedicated, and enthusiastic for his each and every works. Shayan always trying his best in his every work like modeling, Photo Shoot, or Sports. Day by day he is becoming the most adorable and acceptable Child Artist in Bangladeshi Media.
In his current short career he spectacles a lot of artistic, imaginative, inventive, creative, and innovative in his works in the media. He always tries to show a state-of-the-art style in his every works in the media line.
The little Prince named Shayan entered the media holding his mother's hand. And the most inspiring people of his life is his fathers and elder brother. He made his media Debut in acting and modeling through TVC on " 2 June" in 2019. From very earlier he used to perform in stages as well. His first TV work as an artist and model for advertisement was started in 2019.
Shayan has done various advertises as well. He expects to work something more like this. As a Future plan, he wanted to be with the media till his last. He wants to work for the industry as long as he could. Also desires to be a Doctor
List of Shayan's Work:
Burger Paint (TVC) – my first work -02.06.2019- Director: Adnan Rajvee
Marks Young Star Milk (TVC)- Director: Bipul
Surf Excel- (OVC) – Bipul
Akash DTH (TVC)- Adnan
Nerolac Paint (TVC)- Bipul
Nasir Glass (TVC) – Jewel (Singer also)
Petro Max LPG ( Photo Shoot)
Pran Sauch- (TVC)
Pran Juch (OVC)
Speed Drinks (TVC)
Singer Fridge (TVC)
Pran Group (Photo Shoot) for 21.02.2020 (P.Alo & D.Star)
Le Reve (Photo Shoot) – 4 times
Noodles (Photo Shoot)
Pasta (TVC)- Bulbul
Although he is very quiet, he is not afraid in front of the camera. So from the very beginning, he got a lot of interest in acting and everyone appreciated it. Earlier, —-also recited some songs and poems. Wants to be regular in front acting.