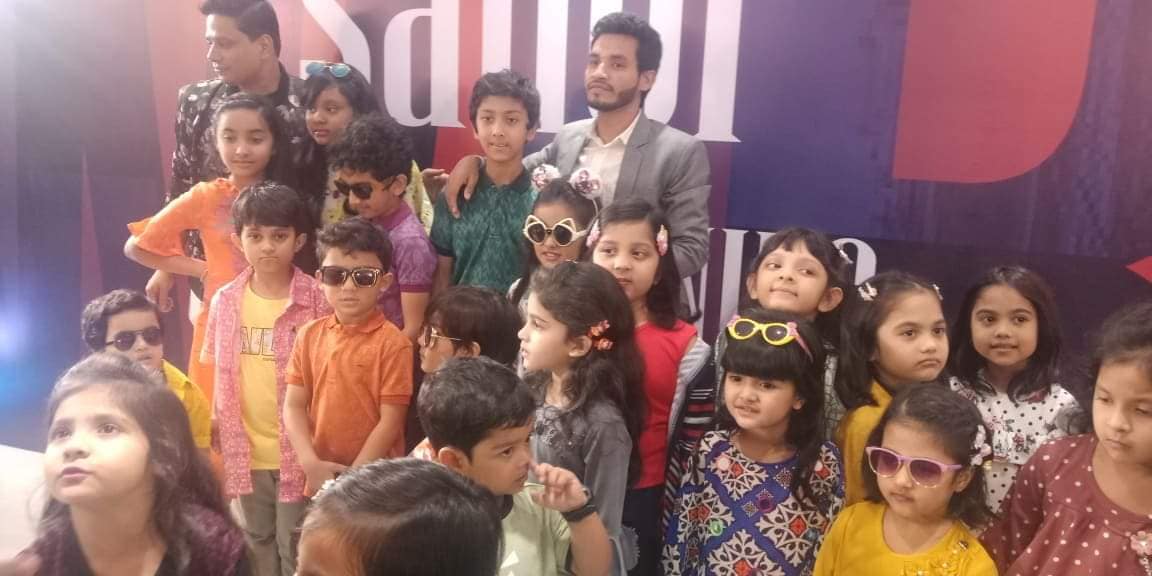 List of Bangladeshi child artists
The performance of child actors in films often makes the film more attractive. Unfortunately, Hollywood and even Bollywood have made a lot of children's films, but the number is very low in Bangladesh. Only a few children's films have been made in Bangladesh. Apart from the time of Satyajit Ray, Dipu Number Two, my friend Rashed, is one of the most popular children's films in Bangladesh in the last twenty years. There are also some films out there that didn't get much discussion.

Most of the children's films are about child actors and actresses. In that case, as the number of films is less, the opportunities for child artists also come less. At present, the number of child artists in Bangladesh is increasing at a proportional rate. However, many do not know about child artists as there is no specific list. Teenagers have made a list of child artists for the first time. The list is presented for the convenience of the readers.

This is a list of current Bangladeshi child artists. Bangladeshi child artists, actors, models who are regularly acting, modeling have found a place in this list and the list is being updated regularly.

Many of the Bangladeshi child artists have become famous like Prarthana Fardin Dighi is one of them. However, for many days, Dighi has kept herself separate from acting. Ishraq Turya, Arya Aritra, Wania Jarin Anvita, Tauhidul Islam Taif are some of the popular children's artists in TV dramas. Teenagers is the only magazine in Bangladesh and in the world which is publishing the biographies of child artists and sharing the scope of their work with everyone.
Otithi Ishrat
Abantika Rahman
Adib Ahmed Shan
Ariya Arittra
Arisha Ifra Kamal
Anusha
Afra Sayara Tathoi
Ayaz Mahmud
Abrar Jahin is snigdho
Azmain Nihan
Amira Noor Muskan
Afshin Ferdous
Afrida Islam Mithila
Afra Innat Anabia
Afsana Islam
Afsar Hussain Alif
Abu Huraira
Anan Islam
Alvina Azmin
Arib Islam
Aryan Mohammad Dihan
Ahmed Aryan Neel
Ifra Tehjib
Yashrib Habib
Ishal Mahmood
Inayat Turn
Ishraq Turzo
Iftida Tahsin
Ilman Khan.
Yushra Anabia
Umayr Khan
Ehsan Intezar
Vania Jarin Anvita
Zaraq
Jahin Rahman
Jobayer Rahman
Tauhidul Islam Taif
Tahsan Siddiqui
Tahsina Ava
Tasin
Tajim
Takvir Chowdhury
Tafsir
Tansi
Turya (large)
Driti Humaira Mau.
Diya
Direction
Diba Sajjad
Nafiu
Nafisa Jarin Maumi.
Ninita Nawar
Nilima Islam Moon
The waterfall is huge
Poushal Chowdhury
Farabi first
Farish Ahmed
Faiza Alam friendship
The government is amazed.
Mehelika Tasnim Opelia
Silence
Fascination
Mostafa Tahsin
Maria Radia Nizam
Muntaha
Fascination Morshed Riddhi
Muntasir Mahmud Mahim
Estuary
Ridwan Ratul
Rizwan Rohan
Ronak Raheel
Rubaiya Rose
Rhea
Raisa
Rahat Alam
Raha Maria
Robius Sunny
Shah Paran Rudra Moon
Shawla
Conch blue.
Shruti Rafsa
Cyan Mirza
Subaita Hasan
Saubantik is rich
Sadika Maliha Shokh
Sadib Al Islam Ratul
Samin Yasar is blue
Samir Khan
Sadman Zara's Zayan
Sadman Rihan
Saptarshi Rahman
Samadrita watch
Simrin Lubaba
Samah Tawfiq Tapsi
Safwana Saharish
Samantha Islam fasting
Sahir Aman Che
Chowdhury Afrin
Hamim Azam