Nusrat Jahan Nodi is one of the best Bangladeshi child actors and models. Although her full name is Nusrat Jahan Nodi, everyone loves to call her Nodi. Since childhood, she has been showing her talent in modeling and acting. Nusrat is one of those who is currently working regularly in modeling. Nusrat Jahan Nodi has played a pivotal role in the advertisement that Grameen Phone has produced on internet safety for children and adolescents.
Birth and childhood:
Nusrat Jahan Nodi was born on 22 December 2007 in Dhaka. Although her village home is Kuchai Patti Gosair Hat Shariatpur. Nodi's father Nur Mohammad Nahid is a businessman by profession and her mother Lutfunnahar is a housewife. Nodi has a beautiful family with parents and two brothers and sisters. Elder brother Abu Bakkar Siddique Tanmoy and younger sister Nuzhat Tabassum Nidhi. Nusrat Jahan Nodi is studying in the ninth grade at Motijheel Model School and College, one of the best schools in the capital Dhaka.
Short Biography:
Name: Nusrat Jahan Nodi
Fathers Name: Noor Mohammed Naheed
Mothers Name: Lutfunnahar
Date of Birth: 22/12/2007
Height: 5 '0 "
Weight: 42 Kg
School Name: Motijheel Model School & College
Class: Nine.
Elder brother: Abu Bakkar Siddik Tonmoy
Younger Sister: Nujhat Tabassum Nidhi
Email Address: [email protected]
Facebook ID: Nusrat Jahan Nodi 
Career in Media:
Career Start Year: 25th February2016. While studying in the Drama Department of Bangladesh Shishu Academy, the call for audition came from an advertising agency. As a result of hard work, the shoot ended at Birisindri in Netrokona district. After this advertisement was aired, one by one different job offers came. And since then she has been working till today.
Hobbies and Interests:
Besides being a good actor, she wants to be a good person. She wants to be a person through whom the country and the nation will be benefited. Nusrat loves to read books, specially books on various stories that make her very happy. She likes to watch movies in different languages, specially children's movies. When she retired, she went out with her bicycle. She likes cycling very much. Also loves to tour. She spends time listening to songs and rehearsing dances. Outside of school, Nusrat Jahan is involved in dance, song, recitation and theater. When she grows up, she wants to work for disadvantaged people as well as play a role in women's development.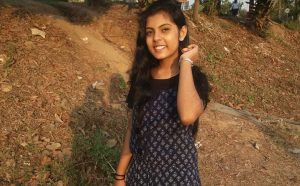 Favorite topic:
Favorite Color- Sky blue.
Favorite Food- Rich food.
Favorite Movie- Titanic, Annabelle.
Favorite Place- Any historical place.
Favorite Person-Mother & Father
Favorite Game-Badminton.
List of Work:
TVC:
1.Goodluck ball pen Directed by Tito Rahman.
2.All-time cake (Break the silence stop the violence ….
3.Fresh Exercise book Directed by Saydur Rasel.
4.Frutika juice Directed by Abul khayer chand.
5.G-gas Directed by Rony Bhoumik.
7.Bikash Directed by sayed Sawki.
8.Grameen phone 'Ekattorer Kotha' (production house "Face Card")
9.Grameen phone Arkaive Directed by Amitab Reza.
10.'Grameen phone & Unicef' "On-Line at the right line"
OVC:
1) Lg CSR Campaign
(2). Directed by Sayed Sawki (Film noir)
3) Gov.Poultry firm.
4) Psc.Health campaign by Mehedi Hasan.
5) Petromax Lp gas (Out cust production.) By Drubo Hasan. .
Single Drama:
1) Bakigoto baper by Nader Chowdhury.
2) Tobe Tai hoke by Goutom koiry Role-Nodi.
3) Baranday Nayon Tara. Directed by Goutom Koiry.

4) Jenifarer chithy Directed by Saidur Rasel Role-Jeny (Little) Ovaber Sonhsar by Mannan Sofik. (Btv)
5) Pusty2 (Btv) by Mannan Sofik.
6) Didha by yeasir rahman sumon.
7) Voyonkor Raat. By Sayed Sakib.Role-Mohona. (Web series)
8) Rokto joba by Saiful Islam.Role-Joba.
9) Amar Naam Manush.Safayet Monsur Rana.Role-Home Sarvent. (Kajer meye)
10) Gungur By Sahzada Mamun (Channel i)
Serial: –
1) Ek din proggar din by Goutom koiry.Role-Jhumur. (Bangla vission)
2) Black out by Saidur Rassel (Channel I)
3) Aborton by Zahedul karim. (Btv) Role-Tui
4) Tirigiri Tokka By Dhoni Chitro Ltd.Role-Surjo mukhy (Lead Charecter.) (Duronto Tv)
5) Sukno patar nupur by Sahzada Mamun.Role-Mintu'r meye (Chorer meye)Channel I.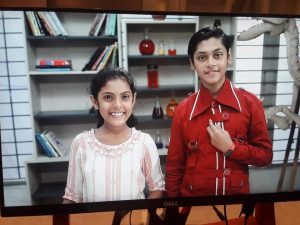 Photo Shoot:
BRAC Bank. Mbrella Garments Fashion.
Full Length Film:
01) "Joiboti konnar mon." Directed by -Nargis Akter, Script-Salim al din sir.Role -Aungee. (Waiting for release.)
2) "Damal" Directed by Rayhan Rafee.Role-Nuree. )
Short Film: –
a) A toy Operation Theater By Tahmid-ul-Islam Nafi.
b) porichoy (birongona maa) by Sakiluzzaman polash.
c) Chocolate by Jasim Ahmed. Other Achievement: Stage Program "Natok Mora" Showed "Academy of Fine Arts" Kolkata. Also Showed "Silpokpla academy" Dhaka.