The boy's name is Anuvob. Full name Enan Sadab Anuvob . Parents and friends, of course, always like to call him by the name Anuvob. sometimes call him Sadab. Whatever the name, Anuvob is in everyone's heart. At present, Enan Sadab Anuvob is one of the prominent child artist, models in Bangladesh has gained recognition by showing his talent. Enan Sadab Anuvob became a model in Teletalk ads when he was a boy. You can still see that childhood picture of Anuvob in front of different offices of Teletalk. Wania Jarin Anvita was also with Anuvob in that photoshoot. Anvita is also a very popular model among the country's child artists.
Born and raised:
Enan Sadab Anuvob was born on 13 June 2009 in Dhaka. However, Anuvob's grandfather's house is in Dhaka but his grand mothers house is in Chittagong. Anuvob's father Billal Hossain is a businessman and his mother Shahina Yasmin is a housewife. Anuvob is younger in his siblings . Elder sister Kabiun Bisma Anuran is studying in class ten. Anuvob lives with his family in Banglabazar, Old Dhaka. Bangla Bazar is famous for book publishing. Anuvob is studying St.Gregory high school and college
The story behind the start of modeling:
There is a funny story behind the beginning of Anuvob's modeling. It is very nice to see a person come to the roof of Anuvob's house in the famous festival of old Dhaka, Sakrine. He submits a picture of Anuvob to a casting director and the casting director likes his photo and called him to his office. That was the first audition of Inan Sadab Anuvob's life in 2014.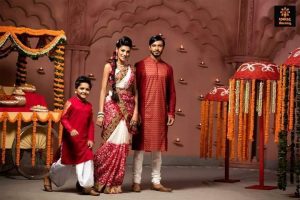 The path of Anuvob started after winning the hearts of everyone with auditions. He got a chance in an OVC. Then one by one Arang, Teletalk, JD pumps and did a lot of work. After walking in the media, when famousity of Anuvob is increasing, he got the opportunity to work with the famous Bangladeshi actress Bipasha Hayat in chopstick noodles on a TVC. Then he worked with the famous cricket player of Bangladesh Shakib Al Hasan.
There is an interesting story in this shooting. He didn't know then that he was going to act with Shakib Al Hasan. Going to the shooting spot, He got to hear that he is going to work with Shakib Al Hasan. What a joy it was then. However, he heard in a hurry that he would not work with Shakib Al Hasan. Because he has meetings.
When Anuvob was 3 years old at the 2011 Cricket World Cup, he changed his name to Shakib Al Hasan. In fact, Anuvob likes Shakib Al Hasan very much. He used to say his name is Shakib Al Hasan whenever anyone asked. One day a car came to a stop while he was on set for an advertisement for Glaxrose D. The man inside could be seen with the black glass of the car. After a while he came out in front of Anuvob.
He was surprised to see that the man was none other than Shakib Al Hasan himself. The man who was the idol of Anuvob and whom he had seen all the time on TV was shocked to see in front of him. Anuvob likes playing cricket. Besides, he likes to take pictures, ride a bicycle, go for walks and read books. He wants to be a good actor. even when he grows up he wants to keep himself involved in all the good deeds that benefit the country and society.