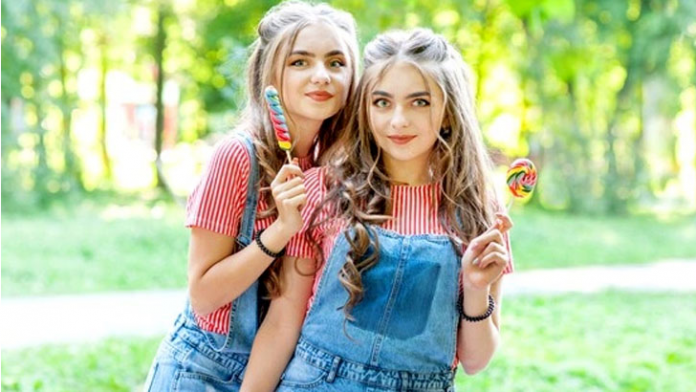 Twins bring double happiness . It is estimated that 3 percent of the world's population is twins. There is no end to people's interest in this 3 percent. According to medicine, when two sperm fertilize two eggs together, a fraternal twin is born. They are also known as Faternal Twins. It is common to see that in the case of sibling twins, the appearance of the two children is not exactly the same as that of siblings or siblings. They are also somewhat different in nature or characteristics.
But when two sperm are fertilized together with the same egg and divide into two equal parts, the twins that are born are known as identical twins. They look exactly the same in most cases. Their characteristics are very similar. Nowadays, in almost all countries of the world, including Bangladesh, the chances of having twins are much higher than before. One in every 75 mothers can have two twins in the normal process. It is more likely if the mother's family has twins. Again, even if the mother is older or between 30-35, the chances of having twins increase.
In addition, due to advances in the treatment of infertility, such as IVF, the chances of having twins have increased manifold. Therefore, not only in Bangladesh, but all over the world, the birth rate of twins is higher than before. However, if the twins are in the womb, the mother and the child are more likely to have some problems, such as anemia, high blood pressure, bleeding, respiratory problems, premature and underweight babies, and birth defects. .
However, with the advice of a doctor, proper care during pregnancy and caution, such problems can be overcome. Rah and Sahir are now 6 months old. On the one hand, after 6 long years, the arrival of a child in the family as well as having twins is now flooding the family with happiness. Talking to the mother of the twins. She said that after so many years, the joy of being a mother of two children together is not like expressing in words.
I can look at them and forget all the troubles. I have a lot of fun with some of their work. For example, if it is a little late to give food, it looks very stubborn when you look at the big one. But when he looked at the little one, he laughed. When I heard their rhyme, they both listened intently. She said that if there are twins in the womb, they should be much more careful about food than normal pregnant mothers. Adequate diet should be followed as well as adequate diet as advised by the doctor.
The pregnant mother should take full rest. Need to know about pregnancy complications. In this case, you can collect information by searching the net as well as the doctor. Which is what I used to do. I still don't know about caring for children by searching on the net. Pregnant mothers need to be worry free and have regular checkups. Raising a child is a challenging task for parents. Naturally, the challenge is twofold when it comes to raising two children together. So there are some things to keep in mind when it comes to caring for twins: Breastfeeding The idea of ​​the mother and others in the family is that the mother will not be able to give the necessary breast milk for the twins.
That's wrong. If the mother gets everyone's support, the twins will be able to maintain the nutrition of breast milk for a full 6 months even for three newborns together. If you can handle this, you can breastfeed two babies at the same time. Baby food After the age of six months, when you start feeding the baby other than breast milk, give food for two to three hours in a row. It is normal for both of them not to eat the same amount of food. Don't scold. If necessary, change the food menu. At bedtime There is no reason to think that the two of them will do everything together once they have twins.
Maybe one sleeps, the other child can play hand-foot match. Give him time without forcing him to fall asleep, walk a little on his lap if necessary. Separate bed If one child is sick for any reason, there is a risk of it being transmitted to another. So if one is suffering from any disease, keep the other in a separate bed. Ensuring cleanliness Since children are rarely affected by various diseases, keep them clean. To prevent corona infection, make sure that when someone from outside comes home or a guest comes to the house, he should not wash his hands properly, should not change his clothes and should not touch the baby.
More things that need to be looked at – Never think of twins as twins, raise them both with the dignity of different personalities. Such as arranging birthday gifts or parties separately for everyone. – Deal with twin children wisely. Want family support Naturally, every parent has to struggle to take care of the twins. In this case, the cooperation of the whole family is needed. Sabrina Ahmed Rimi, a mother of twins, said from her experience, it is very difficult to raise twins without the support of the family. I am lucky I live in a joint family and my husband, father-in-law, Nanas and even Nanas children take care of my children.
This gives me a chance to rest for a long time. When they wake up at night, my husband and I share their time. It doesn't disturb my sleep too much. I am a working woman and at the end of the holiday I have to run to work again. But I'm not worried about that. Because I have family members to take care of my children. In fact, this opportunity is essential for every new mother, especially the mother of twins.
Because both the parents need to be healthy for the baby to be healthy at this time. Parents need adequate food and rest. In many cases it is not possible to have children alone. So raising twins requires the full cooperation of family members. Those who don't have that opportunity have to think about how to get someone else's help from the beginning.