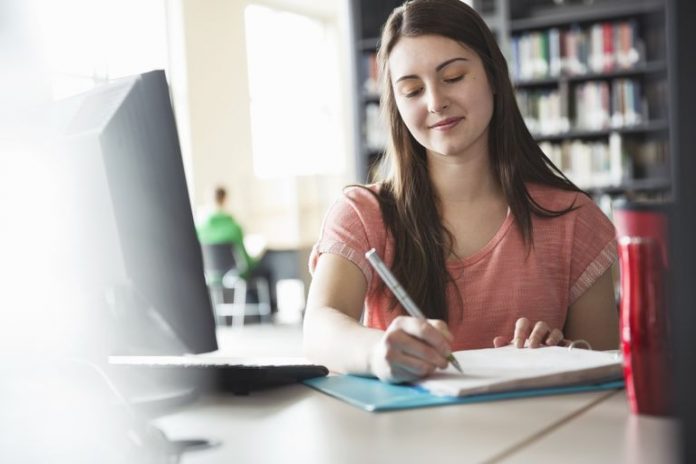 Study after a long break.There will be always some obstacles, but, strong desire would help achieve your dreams. How would you feel returning to the school after a long study break? It would be excited but not easy, for sure. Yet, the distance learning online courses, Bangladesh Open University and many private universities in Bangladesh welcome students to finish their study after long study break.
Ahmed Reza, a student of BA Honors, started his graduation at the age of thirty two. At the age of nineteen, his father passed away in an accident. Being the elder son of the family, he had to take all the responsibilities — taking care of all the financial maintenance — from his mother's medicines to his two younger sisters' educational responsibilities. Therefore, he had sacrificed his own study. Now, after 13 years, being financially stable, he has started his study again, along with his job.
This coming back to the school was not easy for Reza. He shares, "I always wanted to finish my study. Now that I got the opportunity to manage my job and study, I started again. But, it is always tough to maintain the generation gap in the classroom and skip the judgmental eyes of others. It takes courage and immense desire to fulfill my dream of finishing my study."
Like Reza, Zaynul Rahman is completing his study, once he left it after his secondary school certificate in the year of 2006. Now he started again and shares his way of getting back to study, "I did not like school and study back then. So, my father sent me to learn automobile workshops. Now, I have an established business, but, I feel like finishing my study. I have experienced that academically educated people get more respect. So, I started my study in Economics in a private university. Though it's a tough job to maintain regular class and business, I am enjoying it."
"One of the main problems is bridging the generation gap. Sometimes they fail to maintain the huge pressure of study. Thereafter, as in distance learning there is a special use of technology, many students find that as a big challenge," says Anwesha Mamtaz, Lecturer, Department of English, School of Social Sciences, Humanities and Language, Bangladesh Open University.
Often as a distant learner or as a professional trying to finish study after a break faces generation gap in the class room and turning on the study mood becomes another problem. Proper strategy would help you out from such situations. Here are some quirky guidelines to make your second start easier.
Stay focused and motivated
Blowing your enthusiasm to study after one week of admission would prove you wrong. Before, stepping to the university gate, be sure and lock your desire to finish your degree. Practise your study timely, nurture the habit of taking short notes, and do not procrastinate.
Avoid sitting on the bed with your books otherwise you shall eventually end up leaning, lying and finally snoring. Promise yourself to sit on the study table. Even the dining table shall serve the purpose. In short, create an environment which will energize you to study more and more.
Plan a balanced routine
Study can add a lot of stress regarding class time, group study, assignments and assessments. As you were away from this cycle for a long time, this would give you a sense of a difficult schedule. A balanced routine will guide you to walk the way patiently. So, at the very beginning of the semester make a balance routine to maintain the study cycle. A balance routine and work schedule will make your study easy.
But, before you make the routine, be careful of not making the schedule too tight, otherwise, it will be a fail again. Allow yourself to maintain a reasonable break in between your routine. And, try to avoid study related pressure through the semester break. Little breaks will make your life easier to maintain the routine again.
Arrange group study
Many a time having study break would create distance between you and the current students. Not only would this, with time curriculum changes. At present time, you would come across a new study method. This would break your heart but do not let this harm your study. There is always a solution — attend all the classes timely, talk to the teacher on your difficulties, and do not forget to take part on every group study.
Try to join in a group to study where other students are regular. In case you do not understand something or miss something, your group members will be always there to help you. If you miss a class someday, your group members will support you to recover that class. Moreover, maintaining group study will also lessen the distance between your classmates and you, and thus you will be able to make a better environment for study.
Be Confident
Being an aged student compared to your other class fellows, if you suffer from low confidence in the classroom then your irritation and low self esteem would be highly harmful for your study.
Self consciousness, nervousness and worry that what if you do bad result, what if no one talks to you, what if you do fail to meet the teachers expectations– would not bring any positive result. Before you get embarrassed in front of the class and teachers, think about it and come up with decisions that will help you not to feel in this way. And, only solution of this is confidence –the foremost need of your journey.
Your will power is the most important and should be the most prioritized in your list when you are starting your study for the second time. When you set a goal of securing your degree after taking a long break, your mind should work stronger. If your confidence and will power is locked, other necessary things will automatically fall into the line. With this few above mentioned tips, you will be able to clarify your doubts regarding study break and this would surely make your walk easy towards achieving academic venture.
Credit: Observer