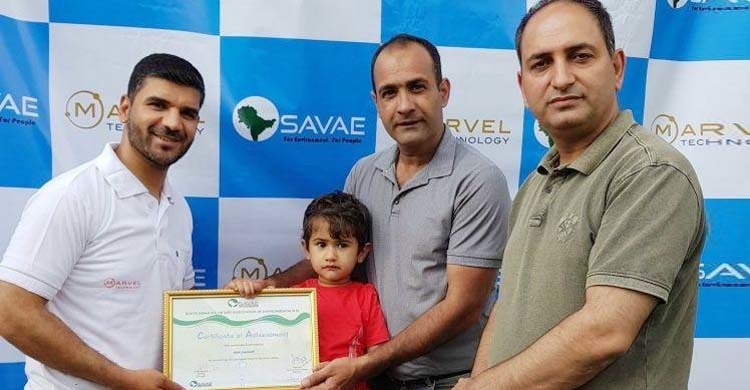 Aizale has become a goodwill ambassador at the age of 3.There are many ups and downs in life. After gaining knowledge, the battle becomes more difficult. But the girl only learned to walk. Only 3 years old. And at this age, the child has recorded properly. Not only that, he is also going to be the goodwill ambassador of an environmental organization. I was talking about Aisel Masoodi, the baby girl of Indian-controlled Jammu and Kashmir.
It is known that children at the age of 3 cannot step firmly on the ground. Most learn to walk on wobbly legs. He stumbles while walking. But Aisel Masudi seems to be different. How smoothly he goes up and down. This small resident of Sopore in Jammu and Kashmir used to go up and down the hill with his father several times a day with a stick. He is not tired at all.
Eisel climbs the hill like this every day. The father was also surprised to see his daughter walking. He was proud to see his daughter walking on the bend of the mountain road. The youngest girl from Jammu and Kashmir has made it to the Indian record. At the moment he is the youngest hiker in the country. A reception was organized to recognize him. A certificate was also handed over to him at the ceremony.
According to Aisel's family, Aisel recently came to the attention of an organization of environmentalists in South Asia. According to them, Aisel is the youngest hiker. This environmental organization has given him the certificate of the youngest hiker in the country. The organization is also considering appointing him as the youngest goodwill ambassador for environmental awareness.
Billal Ahmed, an official of the organization, said, "We have conducted a week-long environmental awareness camp in the area. That's when the girl came to our notice. Aisel Masudi is the smallest hiker in the country. Every day he goes up and down the hill with his father with a stick. '