Liyana is one of the best talented Bangladeshi child artists. She has acted in the movie "Adventure of Sundarban" directed by Raihan Jewel. Liyana's full name is Liyana Hossain. Nickname Liyana.
Birth and Raised:
Liyana was born on May 25, 2010 in Greece. Liana's mother's name Ruaida Alam and father's name is Lokman Hossain. Her father is a business man and mothe is an air hostess.
Education and others:
Liyana currently lives with her grandmother Sohela Parvin in Dhanmondi. Ten-year-old Liyana is in third grade at Oxford International School. She is an impossibly favorite student of Liyana's school teachers. Liyana participates in various school dances and wins first prizes.
Acting and modeling life:
The little fairy named Liyana entered the media holding the hand of her grandmother Sohela Parveen. She made her media debut in 2016 on ATN Bangla and it on Bangla through Classical Dance in "Aha ki Anondo" and "Chande Anonde."Just then Liana adds the presenter adjective next to her name to present the Aha Ki Anando ceremony.
So that the director of the show Nasir Khan was inspired. The directors also like Liyana impossible because Liyana takes everyone very easily at the end of the day.
Favorite topics and hobbies:
Liyana's favorite color is pink and her favorite food is pizza. Little Liyana's grandmother is playing a role as a shield in her career. She handles everything from being picked up from school to being taken to the shooting spot alone. She hopes that one day Liyana will be a very big person Liyana's talent
In addition to dance performances, Liyana's first dance was began at the Benuka Institute Fins Arts . The name of the first teacher was Manjur Ahmed. Studying there for three years then again in Bulbul Academy of Fine Arts (BAFA),there she has been studying for more than two years. There the name of the teacher is Arifujjaman Choyon.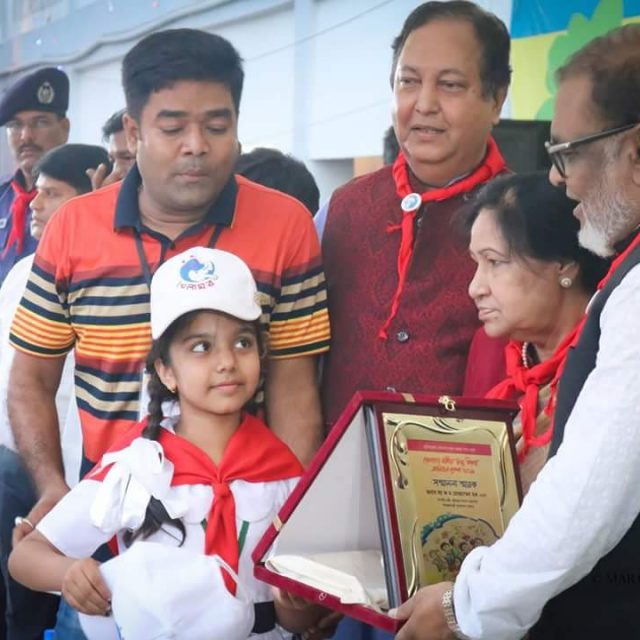 Liyana learns recitation in Chayanat's 'Kahan' and also learns songs in Chayanat. Liyana starred in the 2016 Khan Zehad -directed film 'Kalpana' starring Irene Tani and Imran Emu. In 2016 and 2017, Liyana has captivated the audience by dancing on numerous Eid occasions and tarantulas. She has danced and acted in 'Bangladesh in Information Dance' and 'Udbhas' on BTV.
Written by: Fairuz Abontika
Translated by: Nafisa Tabassum Juena
You may read Child Artist Biography :