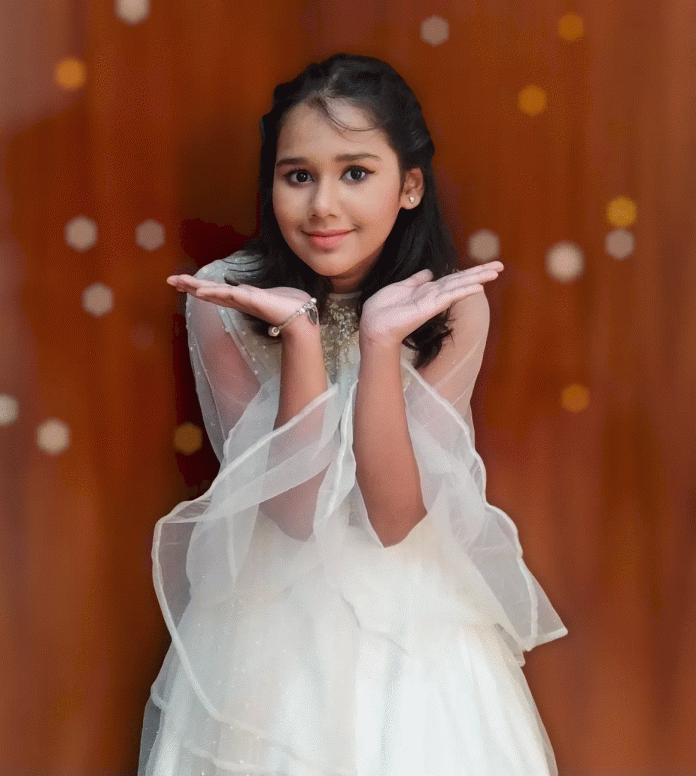 Tanshee Masud is one of the best Child Anchor in Bangladesh. She was born on 6th Feb of 2012, is on her way for keeping contribution in the world of progressive & prospective society. Tanshee is the 1st Child of her parent & she has a younger brother.
Tanshee parents are private service holders. Though Tanshee was born & bought up in Dhaka, her native village is at chandpur.Tanshee Masud is a student of class "Three" of YWCA Higher Secondary Girls School which is one of the best school in Bangladesh. Since her early stage of life Tanshee seems very confident with her activities & she is extrovert.
Due to these two virtues, at her class or among the friend circles she secured her leadership role. Tanshee have good report with each & every of her class friends. In class sometimes she missed out her own class notes for helping her teacher or fellow class mates.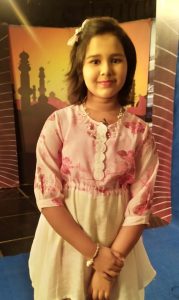 Tanshee loves reciting, drawing & anchoring. At home most of her free time she spend with all the activities. Besides the regular academic curriculum, Tanshee is also a student of BAFA, where she has been taking basic knowledge of reciting & drawing.
How she stepped in at Anchoring:
While she was a student of class two, she was at FDC for recording a group reciting program arranged by BAFA. Then one of the director was saying that he is looking for a girl for anchoring.
Instantly she showed her interest to go for an audition though she had no any preparation or practice. The director got curious observing her confidence & interest. Director arranged for a voice & articulation test of her & gave her green signal.
Till then she had been anchoring two program named "Chonday Anonday" & "Aha ki anondo".
Aim in Life and others:
Tanshee's aim in life is to become an army office or a teacher as she could serve her nation. Side by side wants to contribute for building up a healthy & progressive society by reciting, drawing, anchoring & news presenting.
Family Information:
Father: M. Masudur Rahaman (Corporate Banker),
Mother: Tanjee Kamal ( Fashion Designer).
Younger Brother : Uzair Masud, Student of Nursery.