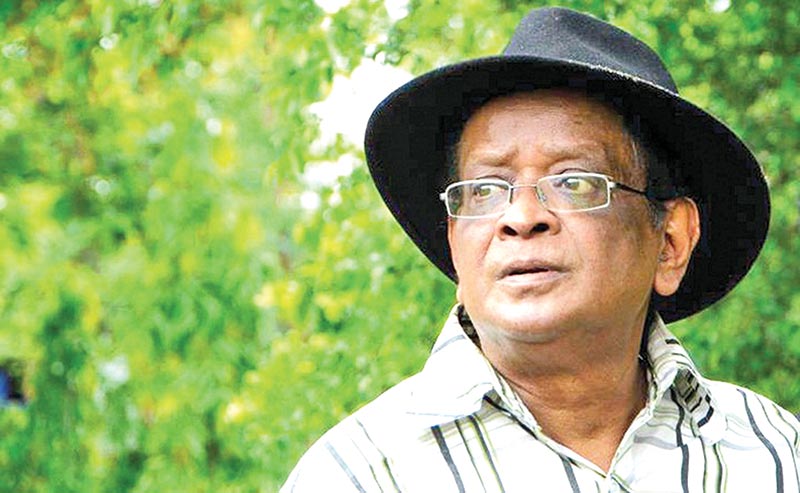 The most celebrated writer of contemporary time and one of the best story tellers in the history of Bangla literature is none other but Humayun Ahmed. This amazing legend was born on November 13, 1948; at Mohongonj of Netrokona is Bangladesh. His writings have an enchanting charm over bangalees, especially the youth. Not only book lovers, every of the persons even who have less practise of reading books, they do show interest and read books of Humayun Ahmed.
Since the 90's he has been persuading the young generation like the 'pied piper of Hamelin'. His work has been drawing leaders for more than two decades. Whatever the topic be ; that is – Fiction or non- Fiction, he always had a story to tell. With unconventional beginnings, endings and characterizations, his work have an unusual spell like quality.
We finding ourselves in those characters We become Himu,Rupa,Misir Ali, Shuvra,Baker vhai while reading his works. We can even find our near and dear ones in Humayun's portrayal of characters inside his stories. Everything's relative, whether Himu's romantic indifference towards Rupa or Misir Ali search for truth,which makes them humane, yet not cliche,and they become a part of our lives.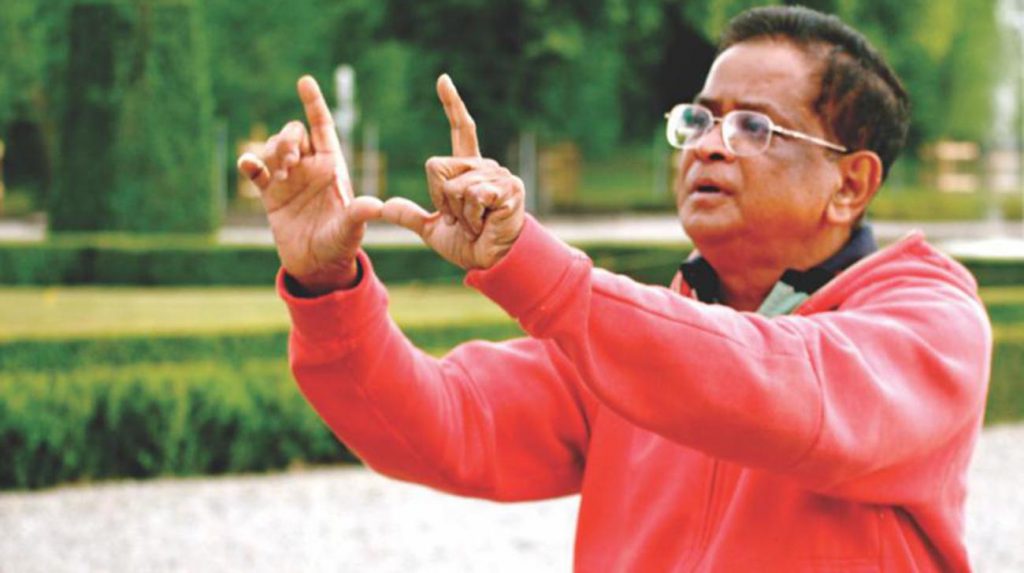 Humayun Ahmed presented each of the characters of his novel's, stories, even non-fiction and films in such a way that not only the lead character but also the later lead roles, even the ones with the tinest bit of role in the creation will tell you a different story like the rickshaw – puller in "Aguner Poroshmoni" and also the shopkeeper. Fact is,he never tried to hamper with the reality.
He always wanted to show it as it is. This is what makes him unconventional. He always presented life in a sugar coated way for his readers or audience in his works. Side by side,the way he presented his works all gives us hope.The contradiction between human need or want, reality of life is well presented in his creations, constantly breaking our hearts and bringing tears to our eyes. He made us realized that we hardly ever get what we desire. But still, at least a subtle possibility, a ray of hope is hinted. In Jochhna o Jananir Golpo, he portrayed two endings one where the freedom fighter returns to his newly-wed beloved wife,and another,where he doesn't. After 400 or more pages of rooting over he gives us what we wanted, desired and hoped for but also lets us know what actually happened in thousands of cases like that in 1971, in the history of Bangladesh.
https://www.youtube.com/watch?v=jMA2OW6VVFk
Humayun often portrayed magical or unreal elements as a natural part in the otherwise realistic or mundane environment. He actually wants to tell us how often does it happen that we don't find concrete explanations for something in life. The answer is "everyday".
Just because something happening since the beginning of life doesn't mean something is ordinary and can be explained logically. We get used to these things, that's why they don't bother us. Ahmed did always pointed towards these magical elements of life. This writing style of him is often characterized as " Magic Realistic ". In one of Ahmed's great pieces " Debi", Ranu becomes someone unexplainable to save Neelu.Humayun's presentation and language prevents from the feeling that what we are reading is a hoax. The far we can go deep into thoughts we realize unexplainable things happen everyday around us. We can even relate to the characters.
This Bangladeshi author, dramatist,screen writer and film director reached the peak of his frame with the publication of his novel " Nondito Noroke"( In blissful Hell) in 1972,which remains one of the most famous works, winning,admiration from literacy critics including Dr. Ahmed Sarif. He wrote over 200 Fiction and non- fiction books, all of which were best sellers in Bangladesh.
Without any war or revolution, Ahmed's contribution single-handedly shifted the capital of Bengali Literature from Kolkata to Dhaka. Another influencial Bengali author, Sunil Gangopadhyay described him as the most popular writer of Bengali Language.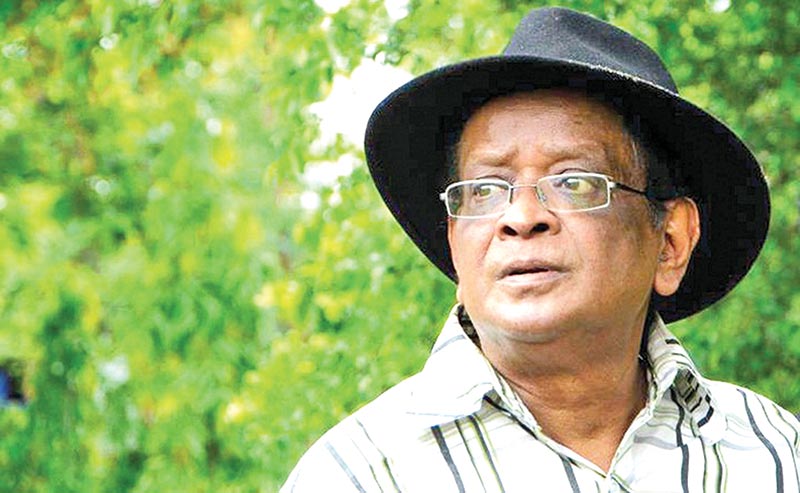 A huge part of today's young readers claims taking up reading for pleasure only because of Humayun Ahmed. And some of them actually read only his books. He won several prestigious awards for his contribution of Bengali Literature in his life time.
His 2012 film "Ghetuputro Kamola" was selected as the Bangladeshi entry for the Best Foreign language Film at the 85th Academy Awards, but didn't make the final shortlist. He also won National Film Awards oin different categories over the years of 1993, 1994 and 2012.
Humayun Ahmed left us on July 19,2012. Uncountable tears were shed that day.
Eight years later we still have not accustomed to not waiting for the publication of his new books in Ekushey Boimela every year. His death was not only a great loss for Bangla Literature, but it was a great personal loss too.He became our mentors, our friend, our relative through his writings. We remember him with great reverence on his body and wish him eternal peace in the world of no return.
Written by: Nafisa Tabassum Juena