Right at the break of dawn, when the air all across the courtyard and every corner in the house was subdued in sweet smell of bakul flowers- a melodious voice was sensed, pouring in through the south window, uttering the lines, " Bring me Bael flowers, I want no Bakul….I don't want any Hena, mango inflorescence is what my desire."
The enchanting smell made me follow the voice. Going by the window, what my eyes showed me was as if a little prince playing on a harmonium and singing, lost in his own world. A prince from the land of fairies, skies above, who loves Bel flowers more than Bakul flowers. That love, flowing through Tagore's creations was coming out of his voice as symphony. The name of this very musical being was Neel. Shankha neel. His full name is Muhammad Ariyan Muntasir Shankha neel.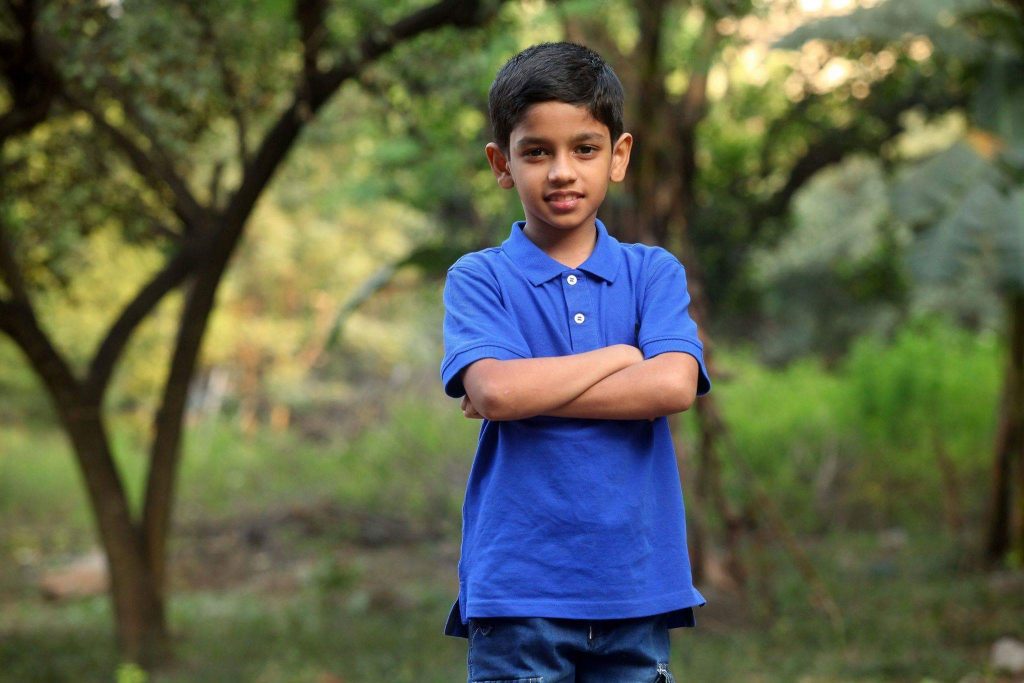 Birth and Childhood:
The little prince came into this world, bringing smile to his mother's face right when the evening hours of night were setting in the city, around half past 10 o' clock it was then, and it was on 9th September, 2007. He was born in Pan pacific Hospital at Razarbagh, Dhaka.
Neel's friends say that he is very positive. Well, likely so; after all, his blood group turned out to be B positive. Since his birth, he grew up with his family in Narayanganj.
Student Life:
Evolution of His Talents:
Little Neel started school at only three and half. Even half a year before that he started going to art school at Shilpakala Academy in Narayanganj. He also started taking singing lessons only at the age of four. His mother used to learn singing too, at the Boshonto Bahar Academy in Narayanganj. Later on she couldn't continue owing to her shift to Dhaka. One day later, when Neel's mom met her old music teacher, it was him, who advised her to let Neel get admitted to music school. After 5 years of lessons there, Neel is now in the very famous Chhayanat Musical Academy finishing his second year, in the course of introductory music.
Neel's Hobbies: Singing and listening to music, traveling, photography and modelling
His favorite hobby is traveling, he really loves exploring new places. When he has asked to choose between the mountain or the sea, he opted for the sea straight away. Whenever the school is off, he sets off for trips around different parts of the country with his family. He says he loves sports, too, though his mom says that he doesn't want to go out to play at all.
Other qualities of Neel:
Neel is very energetic as a kid. He likes to study, but doesn't like to give tests at all. His teachers agree too, that he is quite responsive in the class. He is also the class monitor. Though he's so active in all other places, one funny story about him is that he feels lazy to complete vast amount of writing during examination. He fills in his answer scripts as much as his whim and then leaves. He talks a lot. His mother, sometimes gets so irritated, prefers her loving child to be quieter. But alas, who would stop little Neel! After all he learnt, " I will be the morning bird, chirping out in the flower garden before everyone else!" So who will give our energetic spirit, if our boy, who wants to wake everybody up like a morning bird with his tune, is rather dull and quiet!?
Neel's mother have long lastdly cherished a desire that he would master classical songs, and she trains him for it, too. But his little prince sometimes wishes, "I will see the whole world holding it in my palm!", so he explores the world of western music too, and he sings English pop songs whenever he gets time. Hearing him sing those songs, his mother likes it mostly, again feels slightly upset too, at times.
Neel is engaged in modelling too sometimes. His friends get very amused when they see him make it to the newspapers with his modelling. It just feels unbelievable to them seeing such a close friend of theirs in the news. All in all, Neel is like a solitary blue bird flying high in the blue sky with everyone's love, in high spirits. Everyone adores him, calling him Shankha neel.
Shankha Neel is the only child to the couple of Abu Muhammad Abdus Samad and Amina Parvin Labonno Lipi.