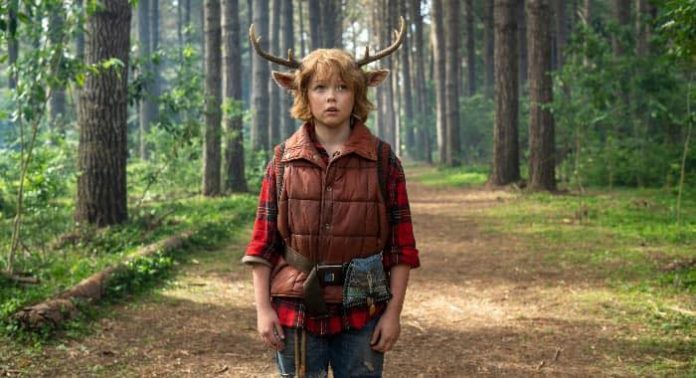 Mini Bio (1)
At only 12 years old, Christian Convery has made a name for himself as a young actor working alongside some of the biggest names in Hollywood. Having worked nonstop the past 4 years, Christian has several exciting projects in the works.

In summer 2021, Christian starred in a leading role on the Netflix/Team Downey drama-fantasy series, "Sweet Tooth," alongside Will Forte and Nonso Anozie, with James Brolin as narrator. "Sweet Tooth" follows a boy named Gus who is half human and half deer (Convery) who survives in a post-apocalyptic world with other hybrids. The series premiered to an overwhelmingly positive response and was renewed for a second season shortly after the show's release.

In 2022, Christian will star in the Highland Films drama, Tiger Rising, opposite Dennis Quaid, Queen Latifah, Katherine McPhee Foster, and Sam Trammel. The film is an adaptation of Kate DiCamillo's New York Times Best-selling children's book by the same name that follows 10-year-old Rob Horton (Convery) who discovers a caged tiger in the woods near his home. Also coming up, Christian stars as a lead in the Elizabeth Bank directed film "Cocaine Bear," opposite Ray Liotta, Margo Martindale, and Jesse Tyler Ferguson. This Christmas, Christian voices Fregley in the animated adaptation of "Diary of Wimpy Kid."


Christian has starred in several film the past few years including Playing With Fire in which he performed opposite Judy Greer, John Cena, John Leguizamo and Keegan-Michael Key, with whom he greatly enjoyed doing improv with. Playing With Fire was also special to Christian as got to perform many of his own stunts such as being in an intense fire simulator, hoisted 30 feet into the air from a burning cabin, and lots of wire training. Christian also starred opposite Steve Carrell and Timothee' Chalamet in the 2018 film Beautiful Boy.

At the age of six, Christian booked a movie role from his very first audition which was for the film, Hearts of Spring. Within a year, Christian booked several projects including his first lead role in the film, My Christmas Dream. Christian's favorite thing about acting is the opportunity it gives him to travel and meet new people who often become great friends.

Since Christian booked his first project, he has showed no signs of slowing down. He starred in the Disney/Netflix series, Pup Academy and has also earned supporting roles in several projects such as Marvel's Venom, Ben Stiller's film Eggplant Emoji, The CW's Supernatural, Syfy's Van Helsing, FX's Legion and Disney's Descendants 3. Christian also has many other projects under his belt including Beautiful Boy-The Amazon Studios drama that was produced by Brad Pitt's Plan B banner where Christian played Steve Carell's youngest son and Timothee Chalamet's brother. Other films including Coming Home For Christmas, My Christmas Dream, Signed Sealed Delivered, Christmas at HollyLodge, William, and Hearts of Spring.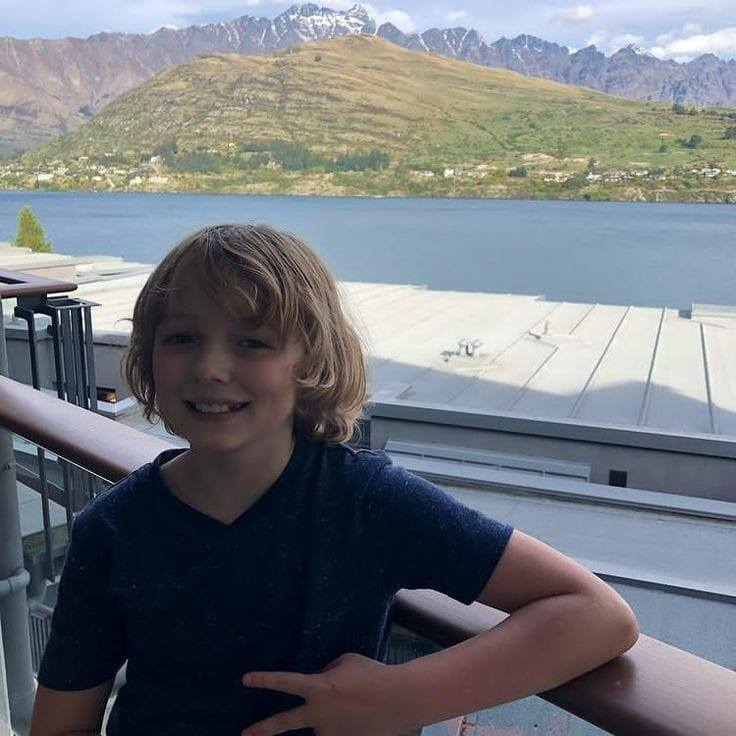 Both on and off-screen Christian is always up for a new adventure and loves to travel the world. He has traveled to Mauritius in east Africa where he got to go in the Indian Ocean's only submarine; has traveled expansively in the Caribbean with his favorite island being Martinique, two overseas regions of France; Hawaii, Dominican Republic, Mexico, New Zealand, where he did a six-hour hike on Rangitoto Island (a volcano), the British Virgin Islands, and Thailand. Christian has also visited Beijing where he was able to both walk on and toboggan down the Great Wall of China.

In his free time he likes to hang out with his dog and play guitar. He also loves the great out- doors and all the activities and adventures that come with it including parkour, hiking, surfing, wake surfing, zip-lining, trapeze, rafting and running- and he is even a certified Padi Open Water Scuba Diver and Junior Lifeguard.