Israt Jahan Otithi (Born on 13th July, 2010) is a rising Bangladeshi actress and model who has made her mark in the Showbiz world over such a short span of time. She is one of the youngest child Actress in Bangladesh.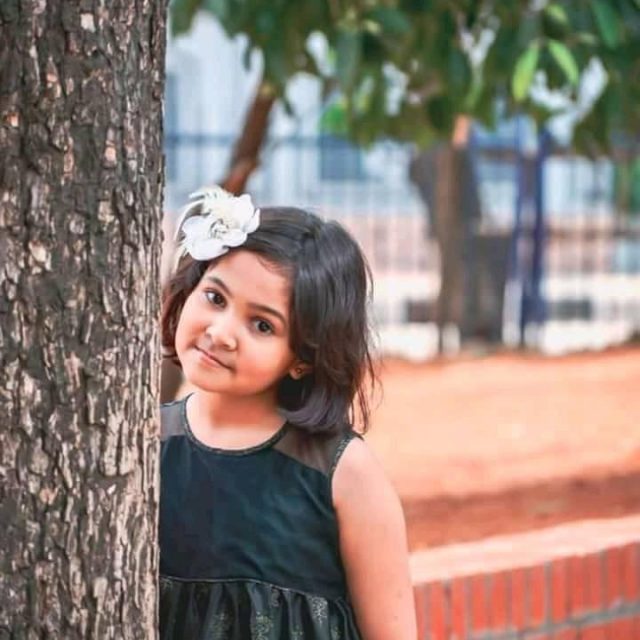 Family & Education:
Otithi was born on 13th July, 2010 in Dhaka . She is youngest daughter of Maharunnesa Mone and Azmal Hossain Bhuiyan. She has two elder sisters who are equally successful in their academic endeavors. Her hometown is Narshingdi. Her mother is a housewife and father is a Civil Engineer. Otithi studies at PB modern school in class 5.
Otithi loves dancing  and they've been hobbies of her since she was just a little kid.
Career in Modeling and Acting:
Her journey in the media started through a film production company named "Half Stop Down." Her first work was a "Vim Bangladesh" commercial directed by renowned Amitabh Reza Sir. And she did it only at the age of 9. Her mother played a significant role in her achieving these accolades. As mentioned before her first work was a Vim Liquid commercial at the age of 9.
That's when her mother realized her youngest daughter was cut out to work in this path. So she helped her with her endeavors.
Along with that she is comfortable with working in front of cameras and also enjoys learning new things from her co-actors and senior actors so those made everything easier for her. Her receiving praises for acting from people like Amitabh Reza, Shihab Shahin, Abu Hayat Mahmud, Kazi Ilias Kollol, Bipasha Hayat, Jaya Ahsan, Jahid Hasan, Dilara Jaman, Mosharrof Karim further proves how spontaneous and comfortable she is when it comes to acting.
As mentioned before she started as an actress and a model by working in a Vim Liquid TVC at the age of 9. But she got the recognition she deserves by working in a commercial made for Olympic Industries Ltd. which is her "toughest" act to this day as she had to do a shot multiple times but she doesn't complain because she got to eat lots of cookies. She also worked in TVC of renowned companies and brands.
List of  TVC :
 GREE Bangladesh AC
 Speed Energy Drink
 Cocola Mojar Cream Biscuit (Directed by Kazi Ilias Kollol)
 Ispahani biscuit
 Nerolac paint
 Marks milk
 Fun and Joy
 Maggi
 Babuland
 SSG Superstar Light
 Chopsticks
 Hotel Tropical Daisy
 Twelve Clothing
and a TVC to prevent coronavirus by UNICEF.
List of Photoshoot:
As She also has been part of photo shoots for numerous Brands and Companies Such as:
Pran Potato Crackers photo shoot
Pran RFL still photo shoot
Kids Fashion House photo shoot 2019
Nabarupa photo shoot
And last but not the least the short films and plays she has acted in are as follows:
Ami Ekjon Bhodro Lok (by Hanif Palowan)
Shekol Bhangar Dine (by Abu Hayat Mahmud)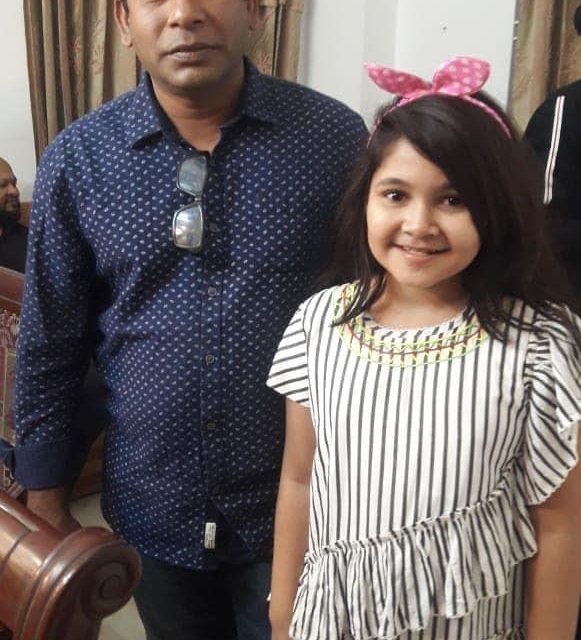 Ondhokarer Dip (by Shihab Shaheen)
Priyo Protibeshi (by Abu Hayat Mahmud)
Friendship Day (By Just Storys)
She worked in all these projects just in 1 year.
Still she believes it's just the start for her and she has a long and tough road ahead. But still believes she can one day fulfill all her dreams with helps from her parents and sisters and make them proud.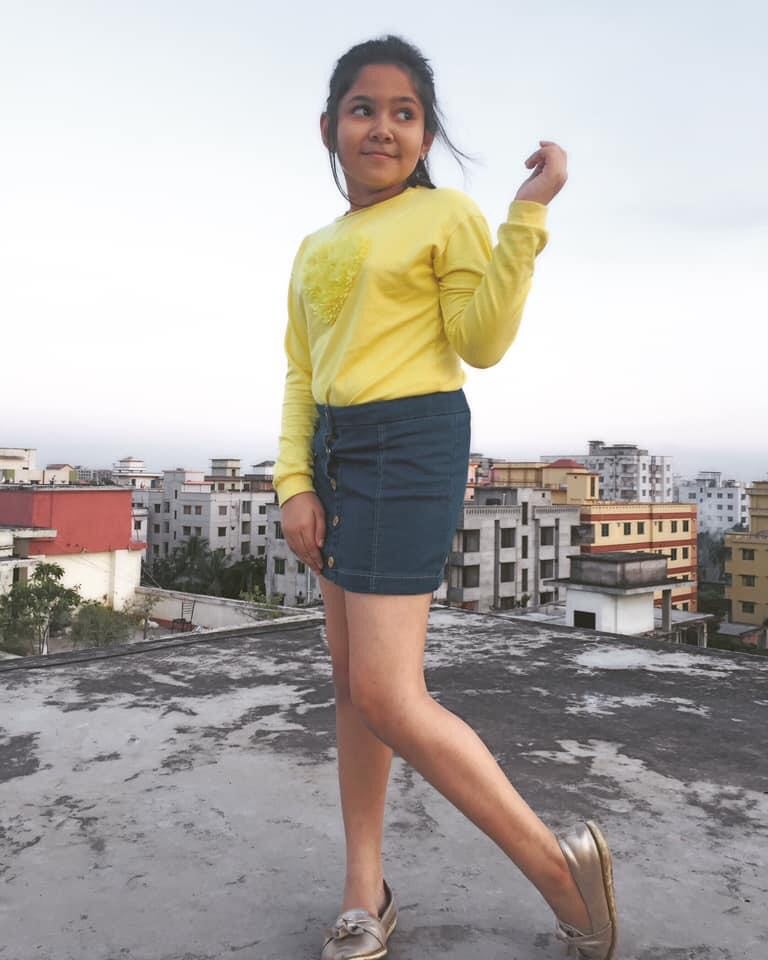 Read more Biography :