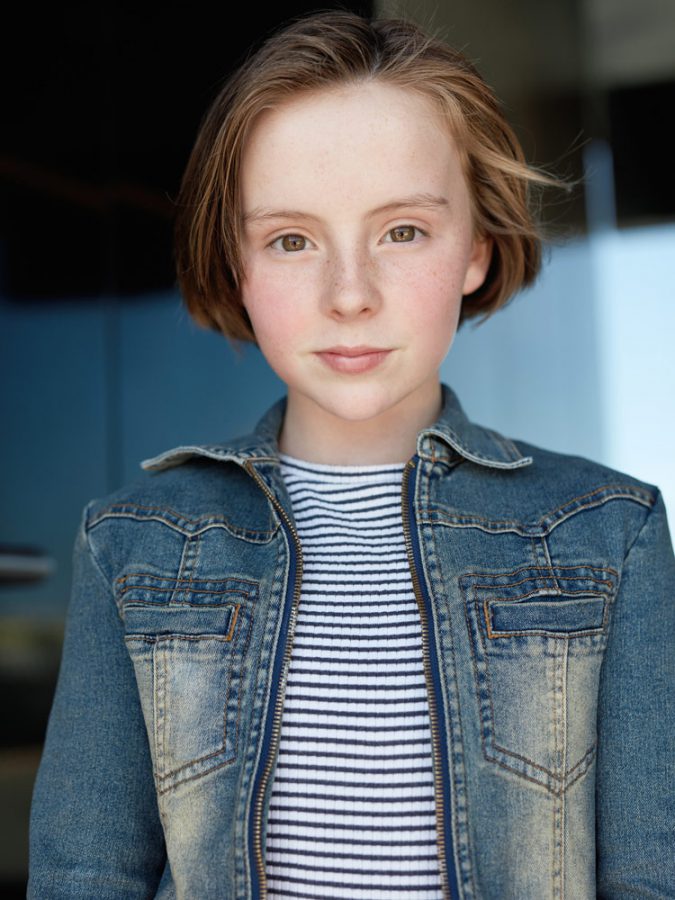 Anna Cooke is an Australian most famous child actress. Her first acting appearance was the lead role in a school production of The Little Prince. In this first-ever animated feature film adaptation of the classic novel The Little Prince, a little girl (Mackenzie Foy) lives in a very grown-up world with her mother (Rachel McAdams), who tries to make sure she is prepared for it. Her eccentric, kind‐hearted neighbor, The Aviator (Jeff Bridges), introduces the girl to an extraordinary world that he discovered long ago, where anything is possible. The world of The Little Prince (Riley Osborne).
In the universe of The Little Prince, the little girl goes on a magical journey into her own imagination, where she rediscovers her childhood and learns that what matters most are human connections and the things that can only be seen with the heart.
Based on the classic French novel Le Petit Prince by Antoine de Saint-Exupéry.
After seeing a notice about auditions for an upcoming Netflix TV series called The InBESTigators, she decided to give it a shot.
After several auditions, Anna, who was 10 at the time, landed the role of Maudie Miller, who forms a detective agency with her friends.
Anna has an older brother (who doesn't act) and enjoys taking drama classes in her spare time.
Anna Cooke is one of the stars of the new Netflix series The InBESTigators, filmed in Australia. The show follows Maudie Miller (played by Anna), a 10-year-old girl who arrives at a new school. When her classmates — Ezra, Ava and Kyle — discover how good she is at solving mysteries, they decide to start a detective agency called The InBESTigators.
The series, which was nominated for an Australia Academy of Cinema Television Arts (AACTA) award for Best Children's Program, has recently been renewed for a second season on Netflix.
We contacted Anna in Australia and she graciously agreed to answer some questions about the show and her role in it. ~Alexandra Heilbron
How did you get the role? What did you do for your audition and how many auditions did it take?
I saw a notice in the school newsletter and decided it looked fun. The auditions were fun but I had to learn lots of lines from the show for the audition. I had three or four auditions and most of us didn't know until the end if we had the parts.
How did you get started as an actor?
This is my first TV show. I was in a school play a couple of years ago, The Little Prince. There were a few of us who shared the title role.
How many episodes did you film for season one?
Loads!
How long does each episode take to film?
The episodes were not all filmed in order so if we had a bunch of scenes, in say the playground, then we would film them in one go, even if they were in different episodes.
Which is your favorite episode and why?
The last one, where they throw me a surprise party. It was great fun to film and Frank Woodley who plays my Dad, cracked us up on set as he is really funny.
On the show, you wear school uniforms complete with a sunhat. Is that standard at Australian schools or just for the show?
For two terms a year, spring and summer we wear sun hats and yes, no hat, no play!
Do all Australian schools have sun shelters like in the episode when Poppy loses her hat?
There is somewhere outside at almost every school where kids with no hats have to sit, maybe under a tree or shade cloth or a sun shelter.
Have you already filmed the second season?
Yes, keep a look out! It starts again in Australia soon.
On the show, your character Maudie is so clever! What do you like best about her?
I like how straightforward Maudie is — even though there are complicated things going on, she always makes everything look simple.
In what ways are you similar or different to Maudie?
I am similar to Maudie in that I don't really like lots of school yard drama. I also love some of her outfits.
What's the coolest thing about living in Australia?
Compared to some countries Australia is quite easy-going — the atmosphere is laid-back and people are really nice.
Where is one place in the world you'd most like to visit?
I would like to go to Canada! I have second cousins in Toronto that I would like to visit one day.
Do you want to continue to be an actor when you grow up? If not, what would you like to be?
I would like to be an actor or work with theatrical makeup and clothes, I think that would be heaps of fun.
What do you like to do in your spare time?
I attend drama classes which I really enjoy, we read scripts and play games! I also enjoy going to vintage shops looking for cool funky clothes.
Do you have siblings? Do they also act?
I have a brother who is two years older than me but he isn't into acting.
What's your favorite movie/TV show?
I really love the Beetlejuice movie and also love shows like Stranger Things and Riverdale.
Is there an actor you'd like to work with/meet?
I would love to meet Lili Reinhart, because of how she shuts down anybody being mean about her body or looks and how she works directly with mental health organizations.
What kind of role would you like to play next?
I would love to be in Beetlejuice or a crazy stage show like that, or maybe starring on a long-running show similar to Friends.
You may read Child Artist Biography :