The ten jobs that pay the most
Do you know which is the highest paid job in the world? Especially in America and other developed countries, these ten jobs have the highest salaries.
Surgeon
According to the employment website CareerCast, surgeons are the highest paid in 2015. The average annual salary of a doctor is 3 lakh 52 thousand US dollars.
Psychologist
Psychologists are in the second position in the list of Forbes Their average annual salary is 1 lakh 61 thousand US dollars However, in order to get this salary, they have to have a 'Doctor of Medicine' certificate
Physician (General Practitioner)
The demand for General Practitioners or GP Physicians is increasing all over the world Their average salary in the United States is 1 lakh 60 thousand US dollars Improvement in this job is also possible quickly
Corporate executive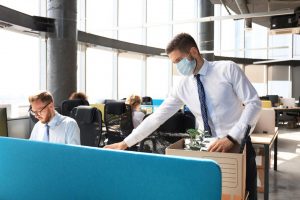 In multinational companies, the average corporate executive is paid an average of 173,000. There are a lot of stress and new challenges in this job
Dentist
If you want to be a good dentist, you have to take specialized training And many of them work hard However, if the annual salary is 1 lakh 46 thousand US dollars, that hard work can be done
Petroleum Engineer 7 is at number six in the list of Forbes The list is based on the US job market The average annual salary of a petroleum engineer in that country is 130,000 US dollars.

Orthodontist
Orthodontists are most in demand in areas where there is dental insurance Their average annual salary is 1 lakh 29 thousand US dollars
The demand for data scientists is growing rapidly However, there are not enough job seekers in this sector as per the demand So if you are interested, start a course quickly The average annual salary is 1 lakh 24 thousand US dollars
Air traffic controller
Demand for air traffic controllers is declining Demand for this specialty has grown significantly as a result of recent corporate scandals and the need for automation. However, the average annual salary of those who are still doing this job is 1 lakh 22 thousand US dollars
Pharmacist
The average annual salary of pharmacists is 1 lakh 21 thousand US dollars Their demand is also increasing gradually Deutsche Welle